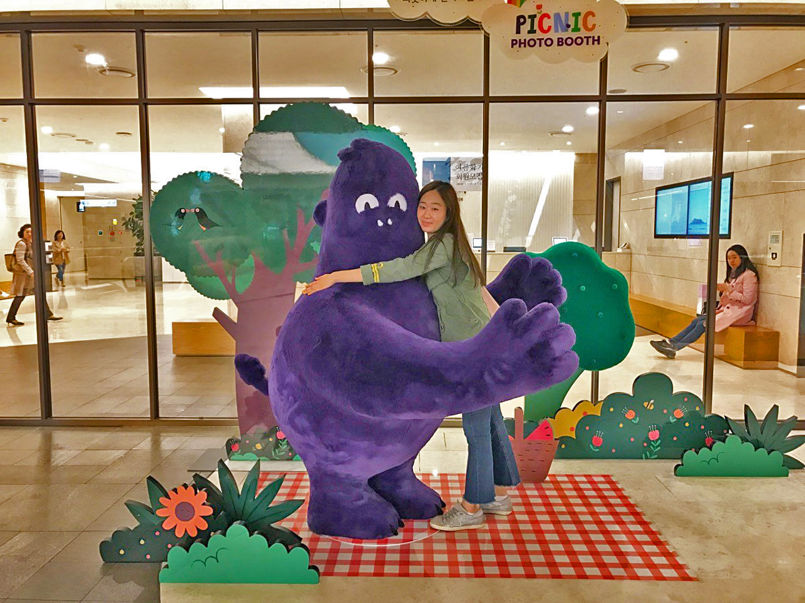 Alex Tait was commissioned to create a playful and imaginative suite of images for Hyundai Department Store's 'Picnic Happiness A-Z' campaign. The images were splashed across the store's many locations within South Korea and used throughout the campaign's press, marketing, events and social media platforms to celebrate the month of May.
In Korea, May is a major month due to the number of national holidays – they call it "family month." For years, the Hyundai store has collaborated with various artists around the world to mark the occasion - which, for them, is as big as Christmas. Each year they host a different theme which they bring to life through stories and characters used across their in-store visuals and store windows.
As this year's theme was 'Picnic Happiness A-Z', Alex was required to create a number of picnic themed assets for the campaign. Most excitingly, Alex's "hugging monster" illustration was built into a life size model for people to actually hug!
Amongst the other assets were an illustrated A-Z alphabet, emblems, "love emojis" for a pop-up photobooth and a bank of patterns.
Here's a selection of our fave picks from the project…