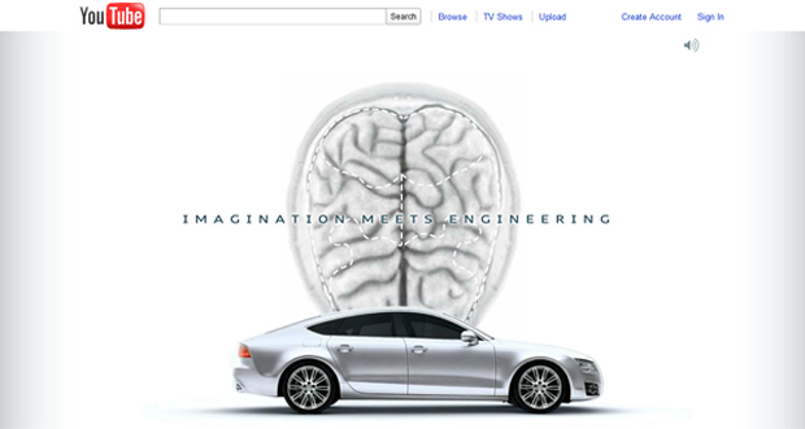 Lowe Roche Canada have developed our Audi 'Imagination' ad for print & digital purposes.
In 2010, jelly were commissioned by top UK Ad Agency, BBH London to help create a dizzying and highly stylized journey into the mind of an auto-designer; where soft brain matter melds with hard-edged steel to emerge as Audi's new A7 Sportback.
As a follow through to the TV campaign, Lowe Roche Canada developed a print ad and YouTube page (above) which tie in seamlessly with the TV spot. Utilising elements of the original campaign, this demonstrates how a strong creative concept works across all media.