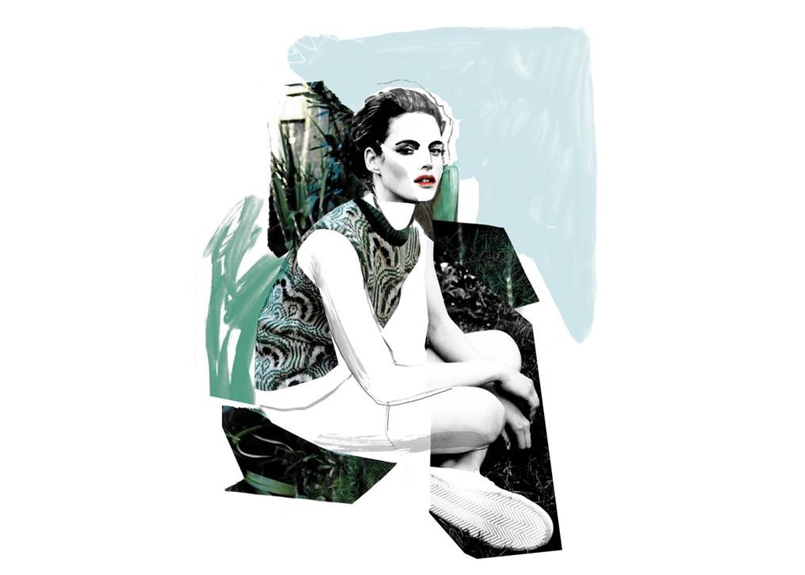 In a sea of digital imagery, and ever-expanding technology, illustration is increasingly becoming more prominent. Not only is it a welcome break for both brands and consumers, but it can make all the difference in setting you apart from your competition.
In areas such as fashion, illustration has long served as a substitute for photography, but more and more brands, particularly luxury brands, are embracing illustration to enhance their products and campaigns.
At jelly, we are working on more fashion and luxury projects than ever (alongside our usual advertising, design, digital, and editorial campaigns), and with London Fashion Week on the horizon, we thought we'd share some of them with you.


Caroline Tomlinson for Rankin
Caroline Tomlinson is moving into more expressive mark making and figurative work. She's been super active on social media creating Wimbledon fashion inspired posts (main image) as well as sharing exclusive behind the scenes snaps of an exciting Rankin shoot for Ghost Fragrances & Frontroom due to go live very soon. Watch the teaser here.
Caroline has also started to embrace more colour in her sketches, taking inspiration from her favourite fashion designers. If you already follow her on Instagram, you'll have seen her gorgeous imagery surrounding fashion week back in February 2015. If not, you can see some of the images here, plus read an exclusive interview with Caroline on why fashion week inspires her so much.
jelly for Ralph Lauren
jelly's Jo Bird and Linda for jelly Kitchen were both recently commissioned to work on events for Ralph Lauren, which involved drawing live illustrations of RL's collections and models. Jo, and a host of other jelly artists, have also been creating some lovely luxury brand illustrations, which you can see here.
James Dawe for Fashion Week 2015
Back in February, jelly's James Dawe created a series of animated, photomontage films for London Fashion Week 2015. He also created imagery for Pure London's Summer Show at Kensington Olympia. Read more here.