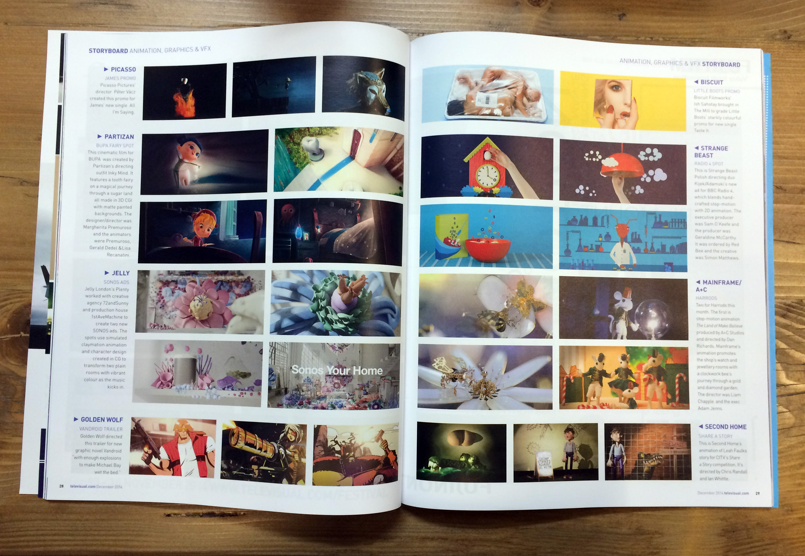 This month Televisual featured two of jelly's talented directors, Plenty and A+C for their recent high profile animations.
Plenty's Sonos Your Home
Working with creative agency 72&Sunny and live production agnecy 1atAveMachine to create two new SONOS ad, to promote their wireless HiFi range. The campaign titled "Sonos Your Home", is all about the power of music transforming your environment, be it your kitchen, living room or bedroom.
In a series of 15 and 30 second videos, Plenty radically transforms two living spaces, each to its own driving soundtrack. One room bursts with beautiful bouquets of flowers and organic colourful forms, while in Pop Art, each kitchen surface is overtaken by black paint splatters, and playful animated characters that react to electro pop played from the Sonos HiFi. Take a look for yourself: Pop Art and Claymation.
A+C's The Land of Make Believe
Combining handcrafted and original stop-motion techniques with experimental ideas and design, A+C have produced a beautifully nostalgic Stop Motion animation for the Harrods 2014 Christmas campaign. The sets were made from illustrated artwork, which was then constructed in 3D in the studio. Read more on the A+C blog post.