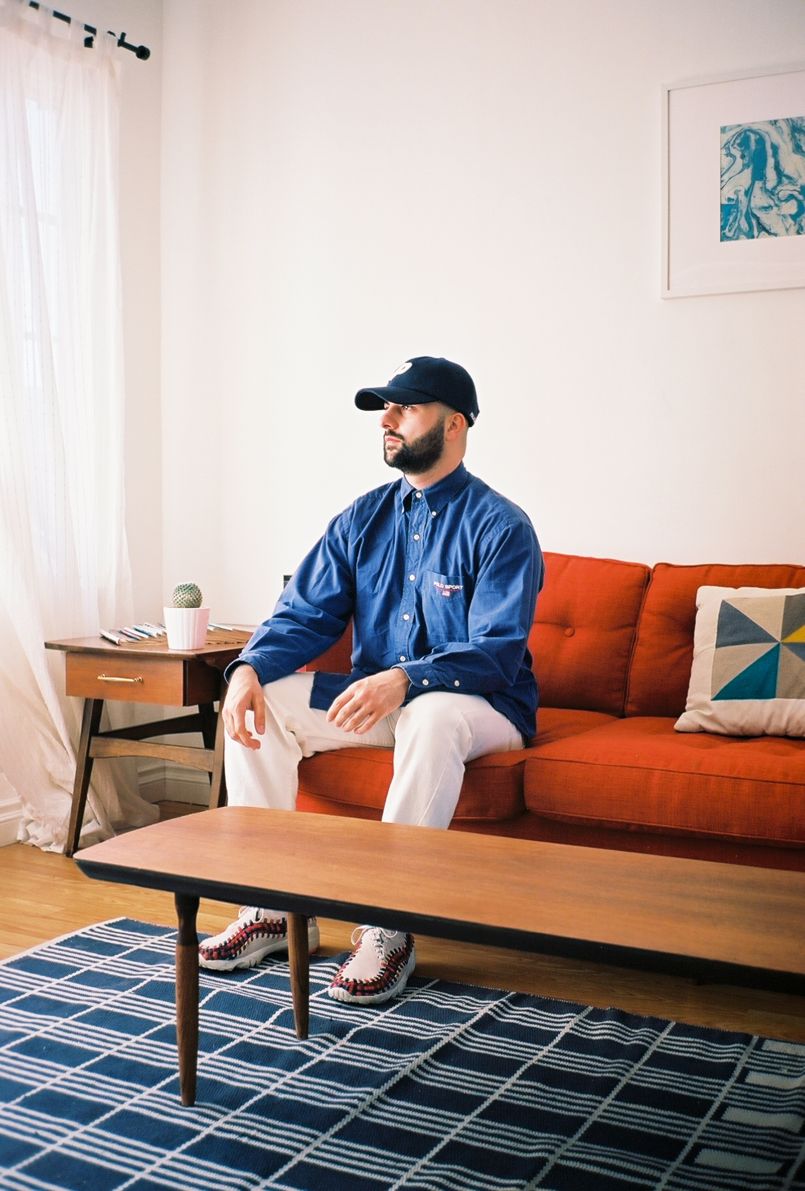 Tishk Barzanji, who recently joined the Jelly London family, is a London based illustrator whose work draws people into a surrealist, pastel-hued world.

Born in Kurdistan, Iraq, Tishk moved to Dalston, London at the tender age of seven where he has since been inspired by the architecture around him as well as his Kurdish heritage.

We fell in love with Tishk's elegant, architectural compositions, which have an otherworldly and cinematic quality to them and are really looking forward to finding him the right commercial projects.



Tell us a bit about yourself, and how you became an illustrator
Well I never planned to be an illustrator / artist, I studied Physics at University. I am curious about the process of life, physics was a way for me to understand that. As I was nearing the end of my degree, I fell ill with Migraine Vertigo.
I was in bed for a few months. That's when I looked back at some of the subjects I enjoyed before falling ill, I studied Fine Art so it was my first instinct to explore art again as a therapeutic process.

From that day I began that process, I haven't looked back until now.
How would you describe your style?
I would describe it as Modernism, with a hint of Surrealism.

Whats been your favourite project so far, and why?
Wallpaper mag. They came to me with a clear idea for what they wanted, and they were quite flexible in terms of the overall image. They were also able to provide me with any resources I needed. It went really smoothly - I really enjoyed it!
Do you work with music on? What's the very last track you just played… be honest.
Yes, I always listen to music when I'm working. The last track I listened to was Tom Misch - Beautiful Escape. Usually Sade or Prince would be playing in the background.
What's your creative process when it comes to illustrating?
My creative process varies but I usually look at books and movies or I take a walk. I usually find something that generates a new piece of work. I also read old diaries that I have written about a moment in my life. I make sketches when I'm out and about, so I don't forget the ideas that come to me.

Where or who do you find inspiration from?
Books, music, movies, people, relationships, architecture. Looking at found objects or things I see on the streets.

What are your favourite things to draw and why?
Buildings, because to me a building tells a story of itself by the form and materials.

You're on a deserted island – what 3 things can you not live without?
Music, sweet potatoes and of course drawing instruments.
You recently illustrated the cover of Computer Arts. Did you have much creative freedom with this brief?
Computer Arts were straight forward with what they wanted. I had significant freedom regarding the end product and I was only restricted in terms of the colours used.

Any exciting projects coming up?
I have just finished a piece for Vice, and I'm finishing 3 pieces for Brave new world. I'm working with a Jewellery brand in Dubai, hopefully creating some work for Dubai design work.