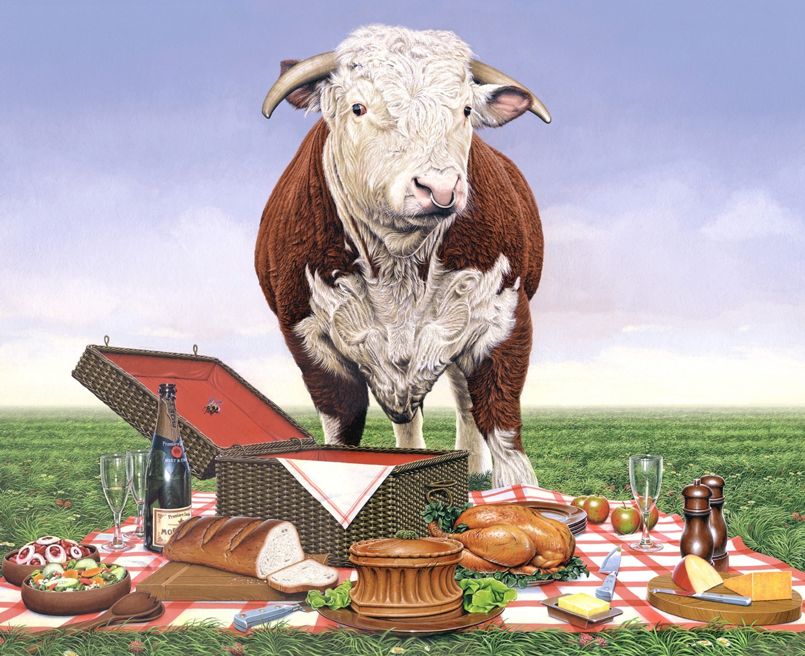 We're incredibly excited to announce that we now represent photo real artist, Tom Connell!
We've been fortunate to have Tom on our house illustration department for some time, completing projects for O2 and Renault.
Tom has illustrated as a freelancer for major ad agencies, design groups and publishers for more than twenty years. He started out by painting finely detailed artworks in gouache, acrylics and inks, and became expert at using the airbrush. The airbrushes have earned a glorious retirement and he now draws most of his work in Photoshop.
Tom's client list through the years is vast, and includes Shell, Imperial Tobacco, London Underground, Tesco, Goodyear, Cadbury Schweppes, Barclays, EWS, Lyons Tetley, British Airways, Unilever, Renault, Honda, Scholastic, Harper Collins, Puffin, Oxford University Press, and Little Brown, to name a few.
Magazine work includes Dr.Who The DVD Files, Horrible Science, and Scooby-Doo. Away from the Mac, Tom's main interest is rock music and going to gigs, which explains the state of his ears!