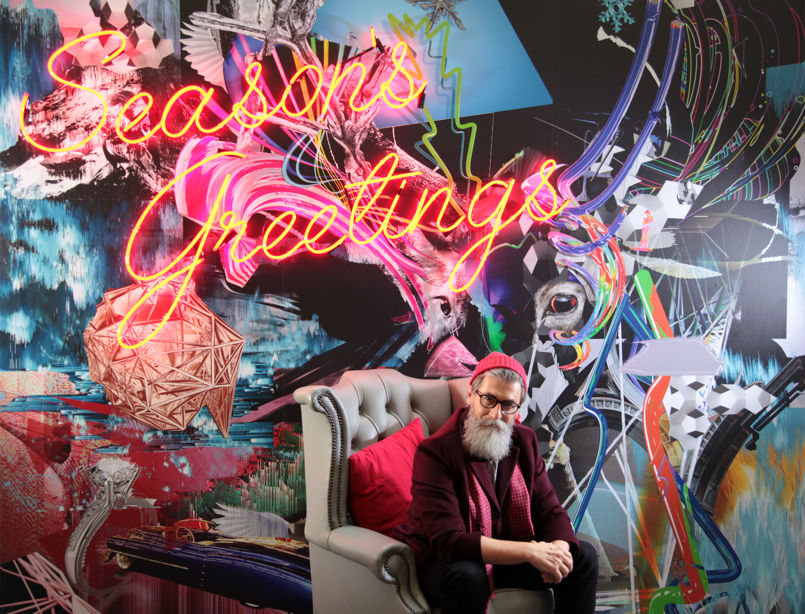 Canary Wharf Group offered their Jubilee Place shoppers and staff something a little special this Christmas. Ensuring the kids didn't have all the fun, they created London's first adult grotto, complete with the hippest of Santa's – model and all round beardy hunk, Philippe Dumas.
To bring the trendy grotto - complete with bar and DJ - to life, Canary Wharf Group asked James Dawe to create a 'street art' style backdrop inspired by Christmas to sit behind their Santa, aka 'Hip Nic.' They fell in love with James' style after seeing his work for Reebok's event with Kendrick Lamar, and knew it would team up perfectly with their neon 'Season's Greetings' sign, created by The Neon Sign Store.
During the event, passersby were encouraged to "snap a selfie with Santa" - some of which you can see below, including ours with James Dawe!