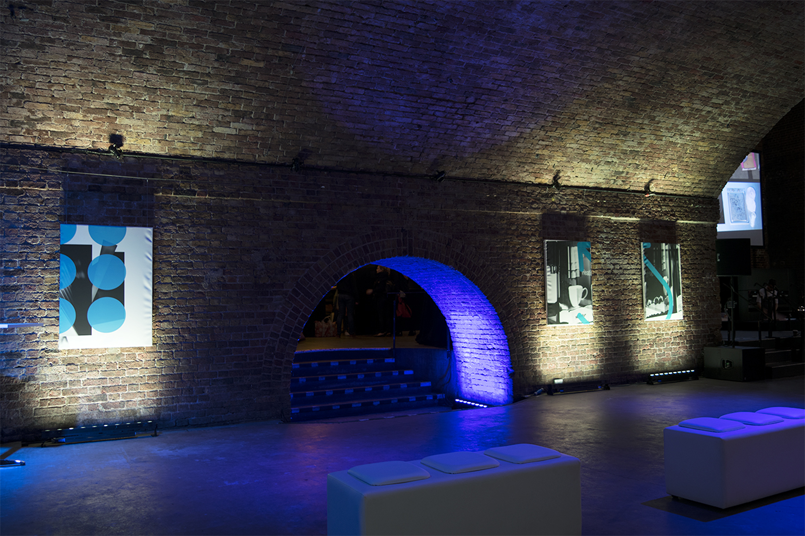 James Dawe recently created artwork for the Miele Exhibition Event at Village Underground; a one night trade event showcasing Miele's new M-Touch Cooker and Coffee appliance range.
The evening featured semi-celeb chefs live cooking, together with double exposure portraits of the chefs created by James, which hung in the middle of the room.
Along with designer colleague Dan, James was also asked to create abstract artwork based on Miele's products to be printed at a huge scale and spread around the space.
The stand out piece was the visual representation of steam rising from a Miele product. The artwork was smoothed onto the huge arch recess-wall using a type of vinyl.
Check out Jame's website here and follow him on Instagram & Twitter for more of his amazing work.
Follow @jellyLondon to stay up to date with the latest jelly news and features.