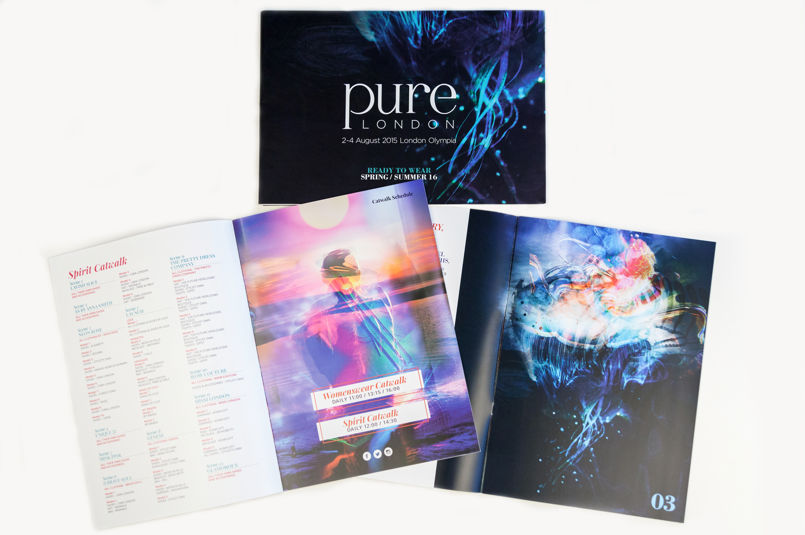 Jelly's James Dawe worked alongside i2i Events to create abstract imagery for Pure London's Summer Show, a leading fashion trade event.
The hero images were used across all of the fashion event's brand collateral and marketing, demonstrating how abstract illustration can transcend multiple mediums to form an overall branded look and feel.
While some briefs require illustrations that fit purely into a layout, James was tasked with creating adaptable imagery that could be cut, cropped, and spread across print and online, whilst still feeling distinct and identifiable.