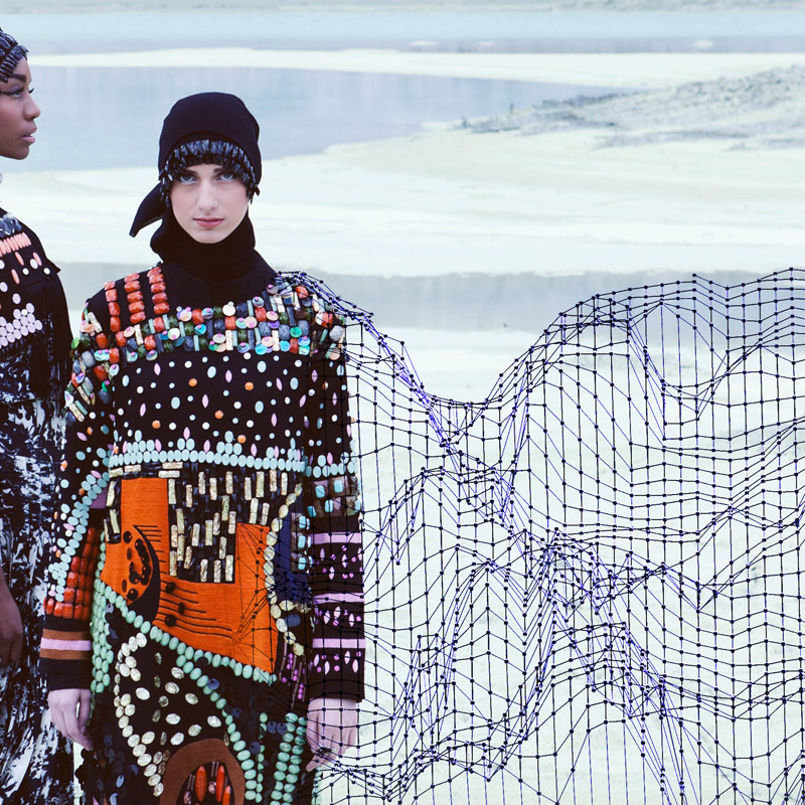 James Dawe has worked with the British Fashion Council for another year running to create a series of co-identity work for their 2016 International Fashion Showcase.
Following on from a series of GIFs James produced for the IFS last year, he was asked to create terrain inspired meshes to flow over and form garments featured in the lead images he was supplied. Entitled 'Fashion Utopias', this year's showcase forms a key part of London Fashion Week's public-facing programme which celebrates the universal relevance of fashion in contemporary culture.
The show is currently open until Tuesday 23rd February at Somerset House. Find out more.