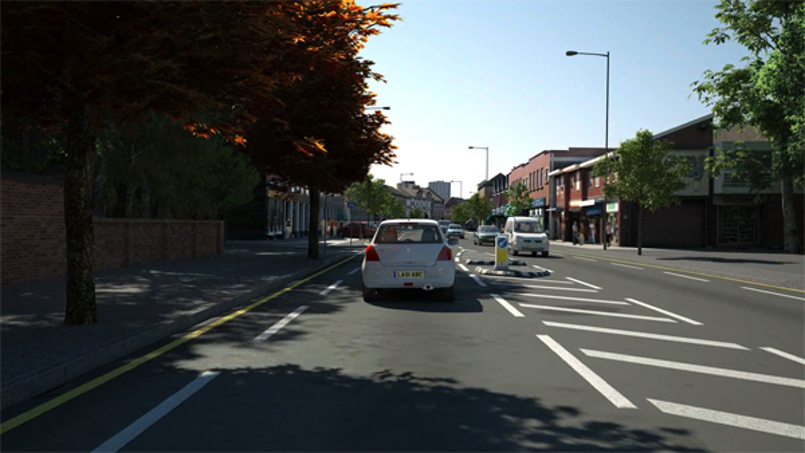 Jelly, will be the driving force behind updated hazard perception clips in the British driving theory test.
The hazard perception test is the interactive section of the Driving Standards Agency's (DSA) driving theory test and assesses new drivers on their ability to react to scenarios and obstacles they could encounter whilst on the road. Using a formulated, unique approach, Jelly will be innovating 130 hyper-real computer-generated imagery (CGI) clips to replace the current live action footage.
For the last decade, Jelly - part of Three Blind Mice Limited - has produced innovative CGI solutions for commercial projects. As a format, CGI offers infinite control over environments, vehicles and characteristics of movement within each clip, as well as potentially increasing the commercial viability of the test in the future.
The update to the hazard perception test with modern computer generated imagery will be complete by the summer of 2013.
The DSA's chief executive, Rosemary Thew, said:
"The hazards presented in the current clips are still relevant but the image quality is not as clear or defined as the quality available today. We are looking forward to presenting clips that are fresh and up-to-date. The use of computer-generated images means that we can include situations with vulnerable road users such as children, cyclists and motorcyclists without risk."
Jelly's Director, Chris Page, said:
"Jelly is proud to be partnering the DSA in this ground-breaking project. Our philosophy of putting together bespoke teams of creators and producers meant that we were able to offer the DSA a uniquely cost-effective and high quality solution that will deliver some great results."