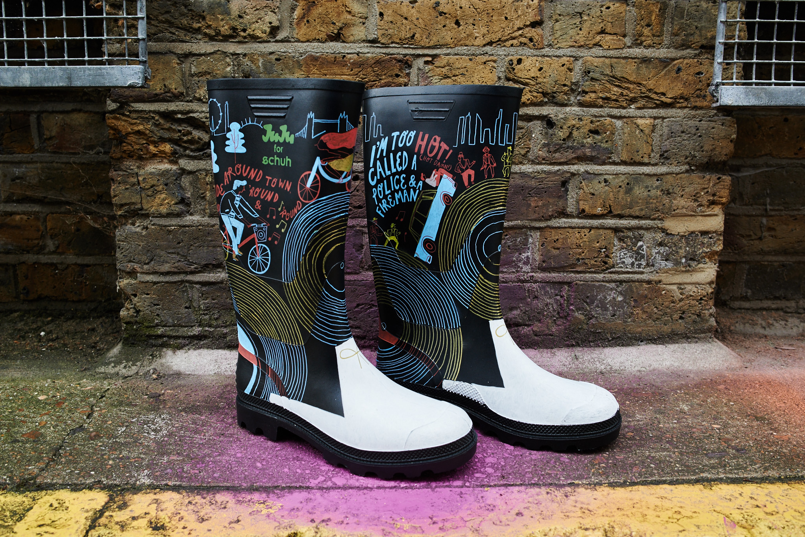 schuh recently approached jelly London to find two talented artists to illustrate custom wellies for Lovebox Festival's headlining acts, which include Snoop Dogg, Mark Ronson, Jessie Ware & Cyprus Hill.
jelly's talented Hannah Warren and Nic for jelly Kitchen were selected for the job, with Hannah illustrating boots for Ware & Ronson, and Nic for Snoop & Cypress Hill.
Each pair of wellies were tailored to each act and gifted to them upon arrival at the festival this weekend.
Duplicated versions of each pair of welly boots were also on display at the schuh stand where people could view and take snaps of them. The area also featured a free photobooth and a welly gifting service for those in need.