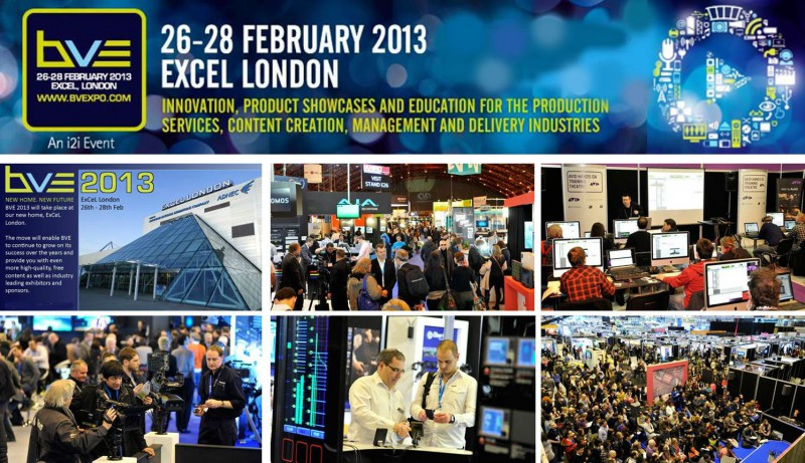 On Wednesday, jelly headed to the huge illuminated rooms of the Excel centre in the Docklands, via the Emirates Cable Car, only to be astounded at the technical gizmos and gadgets we saw, including an ice sculpture of the new Canon 5D Mark III and lots of GoPro awesomeness. It was truly a fantastical experience for every one's inner geek.
The one talk we were most excited to hear about (being the animation and motion obsessive experts that we are up in jelly London HQ) was from ADOBE. We wanted the answers to why all the pros are now switching to Adobe Premiere Pro for all their editing needs. This is what we learned and why we will be investing in some new software. Firstly like any tool, it takes time to immerse yourself into a creative place where the magic can happen, whether you are learning to play an instrument or painting a wall mural, to have to stop in the middle of an inspirational moment is destructive to the creative process. ADOBE understand this, which is why they are reducing the need for rendering and re-rendering breaks, they have also made the interface customizable to the users own personal preference, in terms of color scheme, layout of content and the tools which you need to use.
ADOBE have worked closely with different camera brands, without mentioning any names, to understand how footage – including RED, is captured, so that trans-coding is no longer necessary when importing content. What ADOBE wanted to get across to their key demographic of motion enthusiasts and experts was that they have re-designed this tool with the editors needs in mind.
This became clearer as the speaker explained how the user can control trimming and marking their footage directly using useful key binds, conveniently allowing more screen space to devote to their content. There is also a dual screen option which is useful to present creative work to clients to measure timings and transitions or maybe to compare alternative treatments. Trimming clips is now a more streamlined process too, you can quickly select edit points by double clicking which instantly opens up a zoomed-in window allowing the user to trim clips directly from the interface.
The 'warp stabilizer' is also a new feat, which deserves a shout out, in one simple adjustment layer you can stabilize all footage and compare the benefits using the dual screen mode. We looked at some wobbly wacky racer footage, which proved the effectiveness of the feature in one smooth crash landing!
So, there you have it, popping corn and cakes a plenty, glistening gadgets galore, if you have a chance, head down to the docklands tomorrow, registration is free and you will feel inspired to re-love everything to do with the production process and challenge previous ways of thinking in this ever-evolving industry.