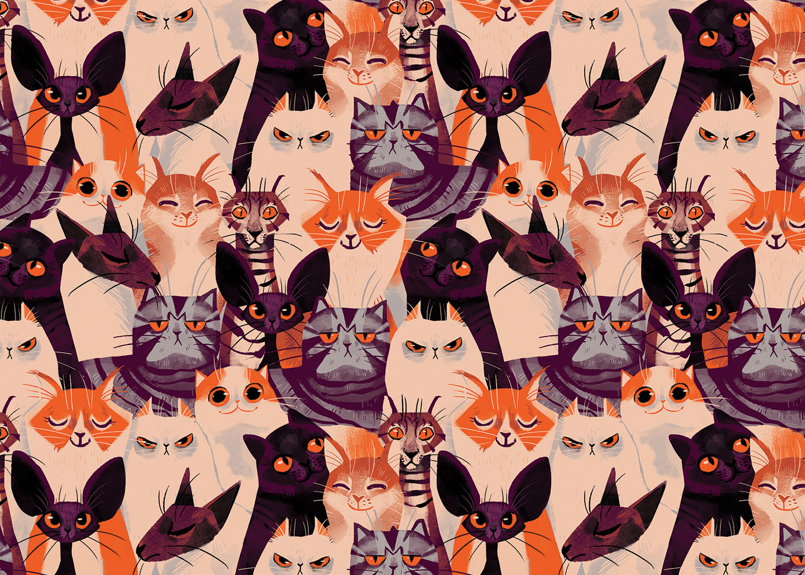 We are delighted to announce the launch of Chervelle Fryer – the newest addition to jelly's Futures collective.
Here at jelly London, we've always had a passion for nurturing the new. We recognise that this year's graduates are the next generation of creative industry movers and shakers. Which is why we set up Futures in 2014 - a platform to seek and find the best fresh talent coming onto the scene and develop their skills and portfolios for a step up into the illustration business.
After a promising summer meeting new graduates at various end of year shows and events such as New Designers, D&AD New Blood Festival & The Dots Illustration Portfolio Masterclass, we had our eyes on a few gifted grads, but one artist really caught our attention.
Chervelle Fryer is an illustrator hailing from the Welsh capital, Cardiff. Her raw talent and positive attitude truly impressed us after we met at New Designers. (We included Chervelle in our round-up of top picks from the exhibition here.)

Chervelle is fresh out of University, where she studied Illustration and Animation. Her style is unique, adaptable and she loves the use of texture. She takes inspiration from traditional brush styles, but creates her work digitally.
Fun facts about Chervelle Fryer:
- Chervelle is "slightly colour-blind" – but still manages to get it so right
- Her main inspirations are the tales from the Brothers Grimm and Celtic music
- She can occasionally be found wandering the West coast of Sweden
Welcome to Futures, Chervelle! I think we can expect great things from you.

You can see more of Chervelle's work here.
If you have an opportunity for Chervelle, or any of our artists, drop us an email: info@jellylondon.com