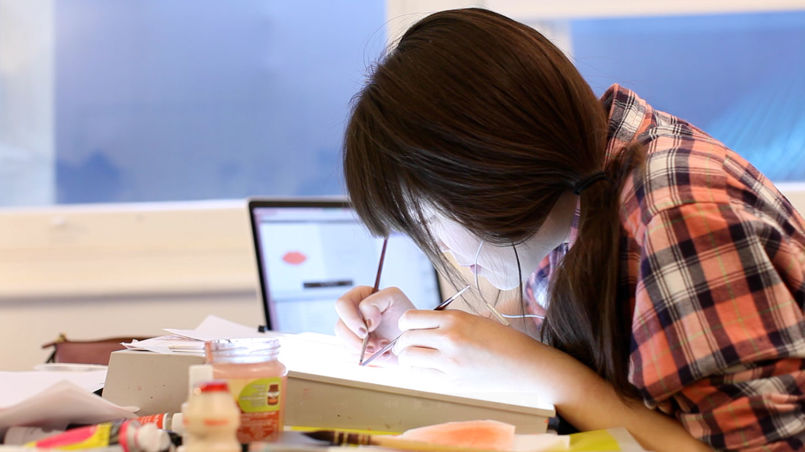 Futures is an initiative set-up by Jelly in 2014 to nurture and champion exciting new talent, giving artists the opportunity to get a step up in the industry. Originally launched for illustrators, the Futures roster has seen the likes of Mariana Rodrigues and Alex Tait transition to Jelly's main illustration roster and work on campaigns for big names like Bombay Sapphire and Carling. Now in it's third year, we have decided to extend our Futures roster to include animators and directors, too.
We kick off our launch by introducing the diversely talented animation director Sharon Liu, who has recently enjoyed success for her work with Jelly on J. Walter Thompson London's Ash to Art campaign for The Glasgow School of Art.
ASH TO ART - Animation from Sharon Liu on Vimeo.
Sharon is a graduate from the Royal College of Art, London and specialises in hand crafted, art based animation techniques ranging from hand drawn and painted, through to mixed media animation. Her work is expressive yet controlled, with sensitive and delicate execution of fine detail. Her short films have been screened at many National and International festivals including Annecy, Hiroshima, Leipzig and London International Animation Festival.
Little Black Book's Liam Smith caught up with Sharon to find out more about her launch at Jelly and to delve deeper into her Ash To Art project with JWT. Read the interview here.