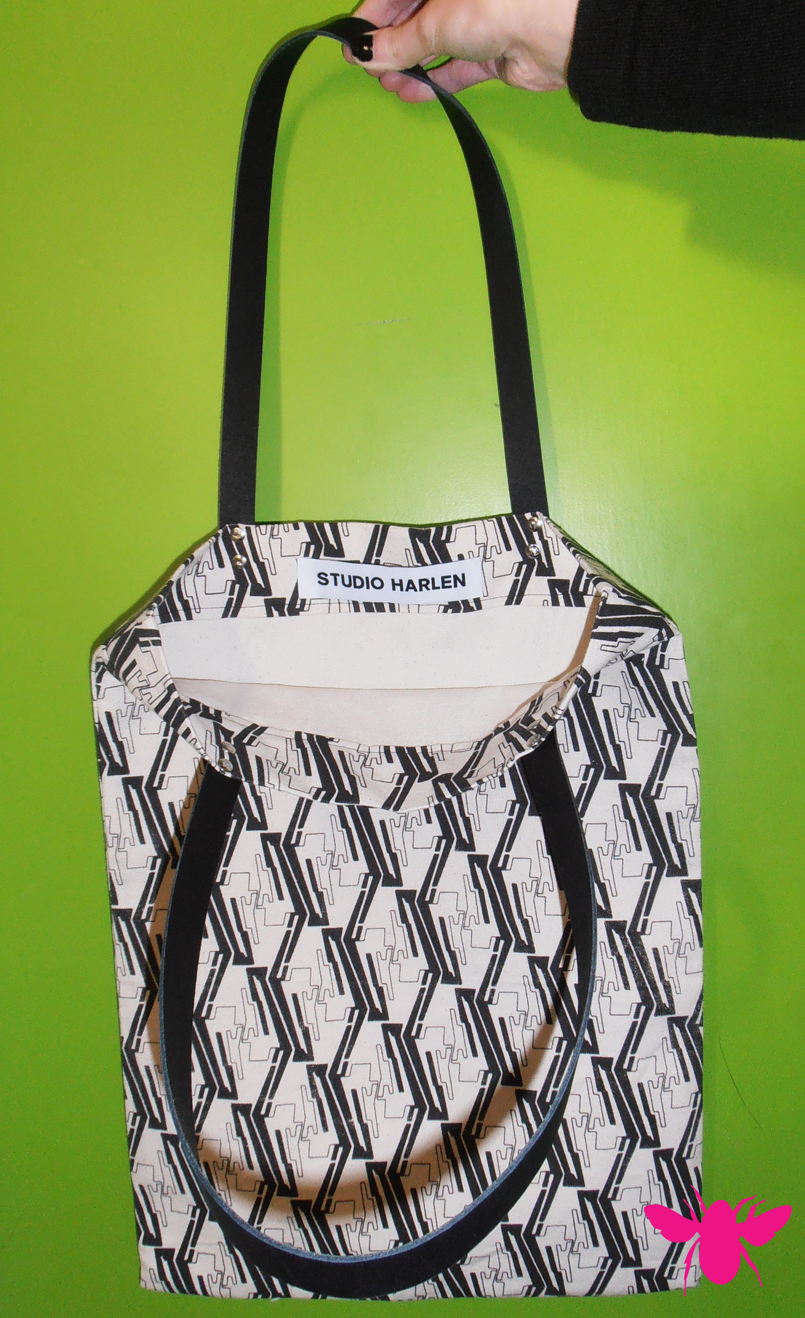 Charlotte went along to an ACHICA blogger's breakfast in a Hackney studio this morning to experience screen printing with Kate Underwood and Sophie Harris of fashion brand Studio Harlen.
It was a hands-on experience and a very creative way to spend an ice cold Thursday morning. Kate and Sophie met at the University of Arts whilst they were studying graphic design and fashion before uniting as Studio Harlen in 2011 with the help and support of the Prince's Trust enterprise program. They take their creative inspiration from their own photos of London Brutalist Architecture. Hence the name of their current collection of bags, ERNŐ.
So what is the process you ask? Well, actually its quite a bit more complicated than you might think. Before they even get to printing, they hand draw their own designs - tidying up the lovely linear patterns in Adobe Illustrator. The next step is to get a negative printed onto acetate, coat the screens with photo emulsion & leave to dry in a dark place before they expose the screen – after printing – the newly printed fabric has a blow dry with a hair-dryer. The girls did suggest tumble-drying each garment to prevent smudging printed fabric. They even hand stitch each Tote bag!
The thing is - these lovely ladies are looking for a catchy name for their next collection which will also feature Luggage – SO – if you have an imagination and LOVE fashion then here's how you can get involved & #WIN this hand-printed and hand-made Studio Harlen Tote bag...
1. Follow @JellyLondon on Twitter 2. Tweet us your suggested name 3. At 11am next Thursday the follower with the best suggestion will win this lovely Tote – Thanks to @ACHICALiving and @StudioHarlen