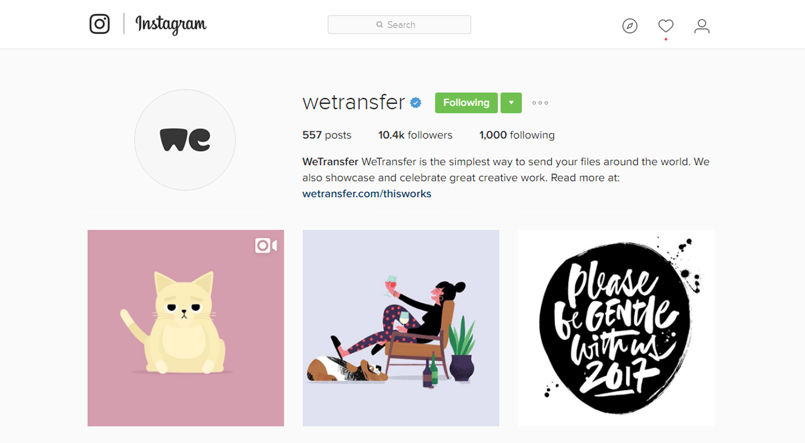 WeTransfer recently got in touch to see if we'd be up for taking over their Instagram for a few days during January. As avid users of their outstanding service, and having had our artists previously takeover their landing page, of course we replied with a resounding "YAAAASSS!"
We were over the moon and utterly flattered to discover that the guys at WeTransfer were fans of our "timely" Instagram content, which is mostly created by our talented artists, and we knew they would be excited too! So, with the knowledge that Blue Monday ("the most depressing day of the year") was just around the corner, we wanted to secure our spot for that week in order to spread some much needed cheer and visual inspiration for WeTransfer's 10k+ followers.
We gathered a selection of our artists and animators to create and edit proposed content in keeping with the suggested theme of "January." Both Charles Williams and Alison Carmichael, two of Jelly's lettering artists, were incredibly speedy in creating original content for the project. We also loved being able to share existing, related content from the likes of Alex Tait, The Kitchen and Mr Kaplin.
Missed the takeover? Head over to WeTransfer's Instagram page or search the hashtag #JellyxWeTransfer