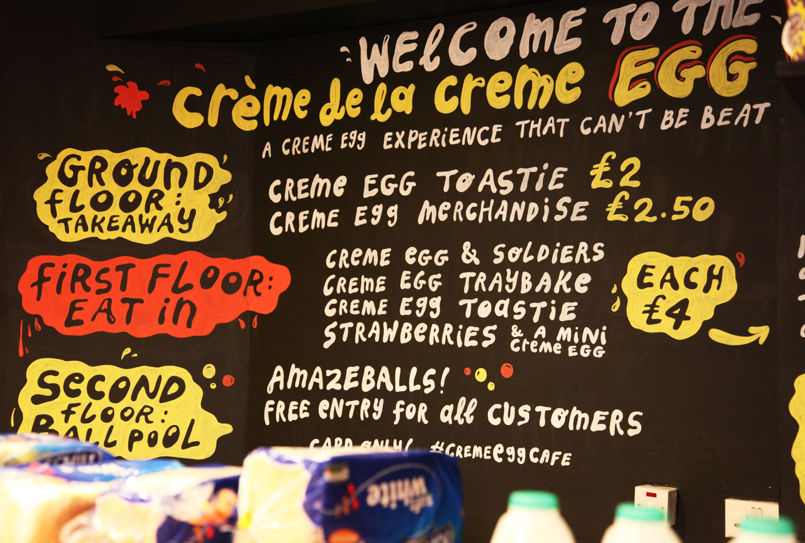 Jelly London's Kitchen artist Nic Farrell was commissioned by Elvis Communications to draw up the takeaway menu board for Cadbury's new Creme Egg Cafe in Soho, London.
The three story pop-up on Greek Street is serving everything from Creme Egg Toasties to Creme Egg Brownies, and includes a third floor adult ball pool. (You'll find us there!)
As you can see from Nic's handiwork, all proceeds are being donated to charity, so be sure to pop down!
Don't forget to tag us in your snaps! @jellylondon #cremeeggcafe