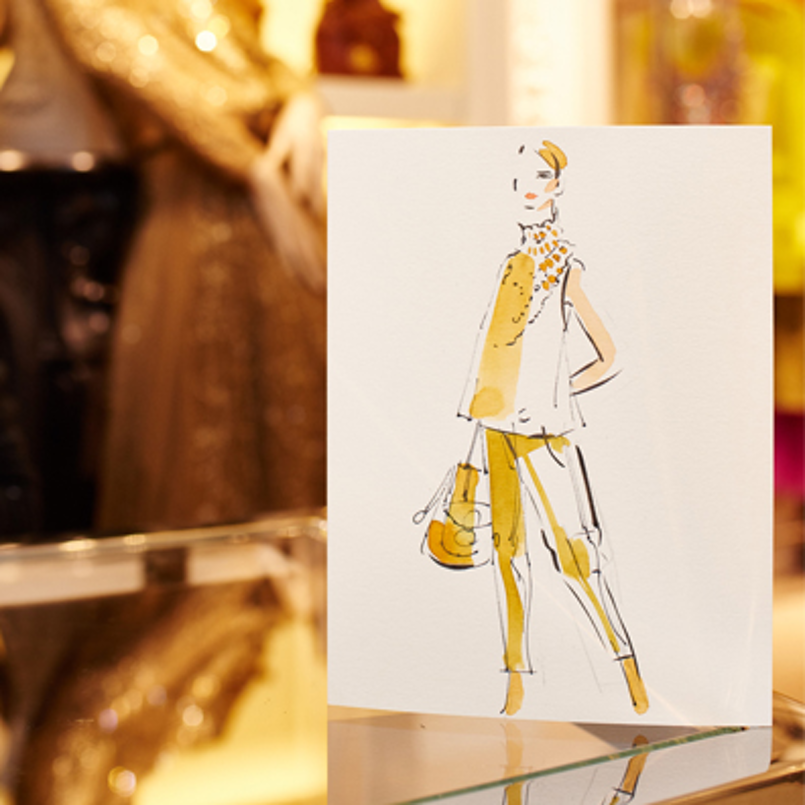 Jo Bird was commissioned to illustrate live, customised A5 cards at the exclusive launch party of Ralph Lauren's Spring/Summer collection in Kuwait.
The event, which introduced the season's latest addition to the iconic Ricky Bag collection, the Ricky Drawstring, was held at the Ralph Lauren store at Prestige within The Avenues Mall, in Kuwait. In attendance was Kuwait's fashion elite, while the event was hosted by top fashion Pan-Arab Blogger Nora, aka Confashions.
The addition of having a live artist present gave the event an interactive and immersive feel, as well as adding an air of artistic sophistication. Attendees were able to take their illustrated and signed cards away with them as a special gift, making it a more personal and bespoke experience.
The onsite brand engagement spilled over onto social media and VIP guest bloggers ensured that the exclusive event and content became instantly shareable. You can read more here.


Following the success of Jo's live illustrations for Ralph Lauren in Kuwait, jelly were then asked to get involved with a similar RL event at Harrod's in London on the 3rd June.
Linda at jelly Kitchen was chosen to add her personal touch, and went along to create watercolours of RL's SP15 Pre-Fall collection which were being modelled during the event. Like the Kuwait event, guests were able to take their signed, A5 cards away with them.
A spokesperson for Harrod's said "[It was] so brilliant to have her there, it really added something special to the night."