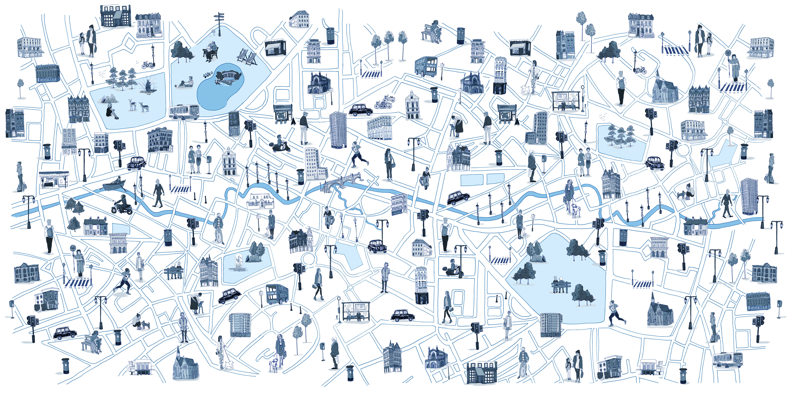 jelly's Jo Bird created a beautifully illustrated map, and series of spot illustrations for the all new, all electric Kia Soul EV campaign.
Kia challenged the public to see how far they could travel in their Soul EV for the cost of everyday items, and they asked Jo to bring their campaign to life with her wonderfully charming illustrations.
Jo loves using her trusty black pens for illustrating the world around her. Whether it's a wall mural, illustrations for fashion giants like FCUK, or an illustrated cityscape, she's is in her element. Keeping the colour palette simple and in keeping with the Kia Soul Ev challenge, Jo describes the hustle and bustle of a modern city perfectly!
So take a moment to sit back and enjoy Jo's wonderful little nuggets of London life.
We love chatting, so let us know which is your favoriute part on the jellyLondon Twitter page!