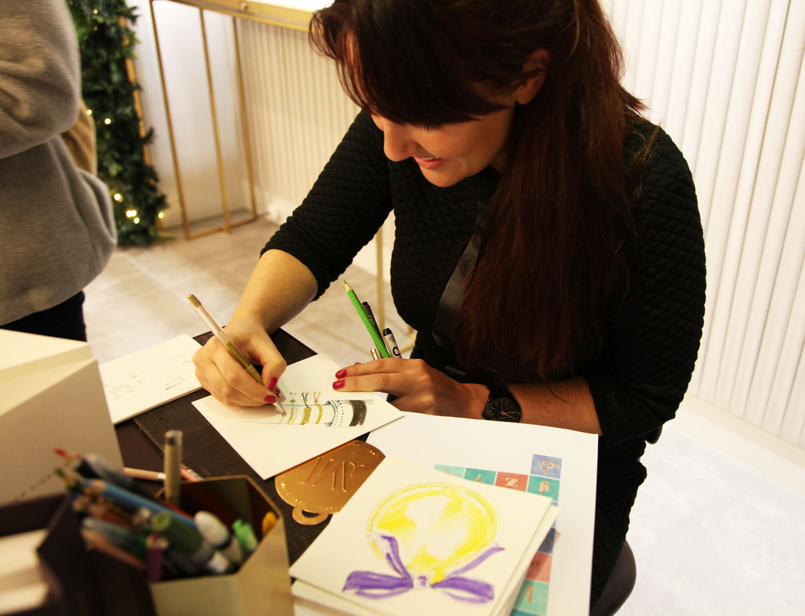 Over the weekend, jelly's Jo Bird was asked by British luxury jewellery brand Monica Vinader to illustrate and personalise Christmas cards at their Harrod's counter.
As part of the Black Friday weekend, Monica Vinader were offering the personalised cards free of charge with every purchase, as well as free personal engraving on pendants - Just in time for Christmas!
In the run up to the event, Jo worked with the Monica Vinader team to create a few illustrations that would be used as a base for each card. Customers were then invited to choose their style & personalisation, and watch Jo work her magic!
We managed to beat the queues and take a few snaps...