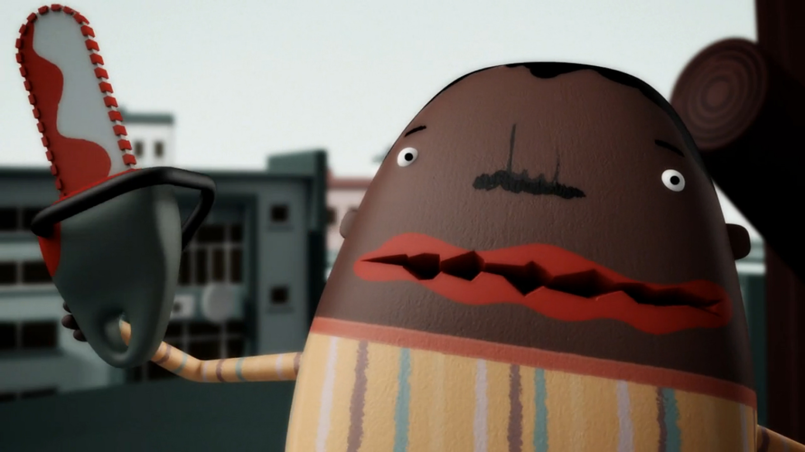 Jelly Directors Job, Joris & Marieke are very busy at the moment and we thought we would share some of their upcoming events with you; basically they are going on a 2013 festival tour! So, here goes... Joris and Marieke will be speaking at the Fete de l'Anim on March 16th, which takes place in Lille; the festival celebrates animation and new media with big names like Pixar. Next up, Job will be presenting work at the Russian version of Klik , which takes place at the Amsterdam Animation Festival.
They will both be speaking about their recent projects, such as the music video they created for Gers Pardoel and how it is the first time they have actually created a character that had to look like a real life person. One of the creative challenges they came across was that despite the fact that Pardoel is a Dutch rap artist, his character almost ended up looking more like Freddy Mercury.
They will also be talking about their animation series 'The Tumblies' which started out as a stop motion project but due to funding limitations they had to re-work the animation in CGI with an animation studio called Nmtrix, so creatively it all worked out well and they also made a great working connection.
Last but not least they are working a short film, though the subject remains a secret for now. One clue is that the power of speech is realised in the film. We will be letting you in on more secrets as and when they materialize. So watch this J,J&M space jellies!