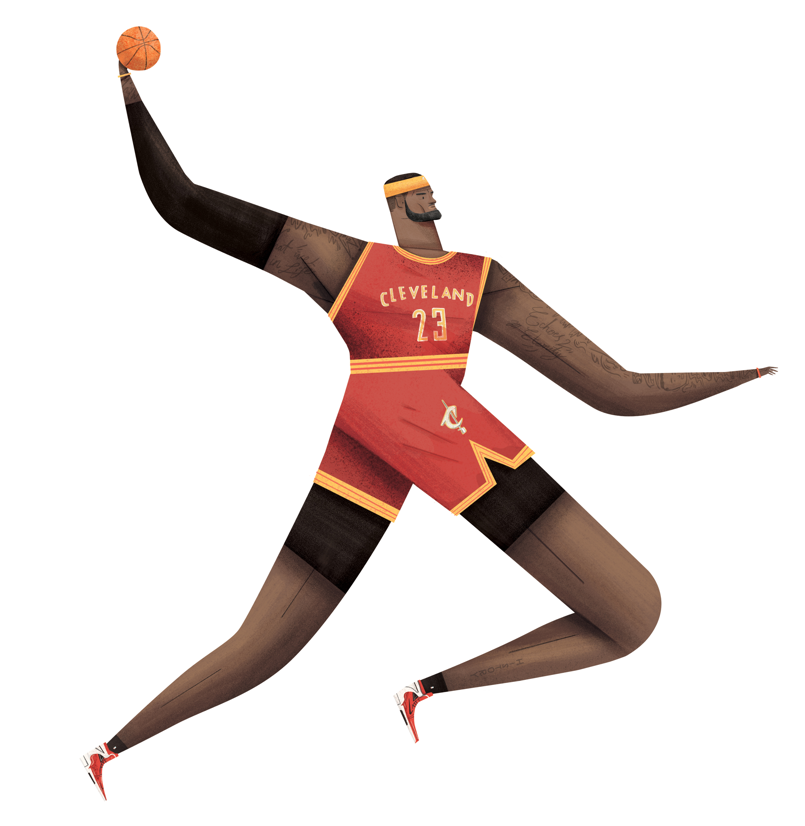 jelly's Joe Waldron is well known for his quirky sports illustrations. Last night he responded to the NBA Finals with these awesome illustrations of LeBron James & Stephen Curry...
In other news...
Le Tour de Podge
Joe Waldron's illustrations were recently used to mark Sports Podge's 10th Anniversary.
Not only were his iconic illustrations dotted around the celebratory lunch, which included VIP guest & Olympic gold medalist Victoria Pendleton, but also on the Sport's Podge 2015 website (which is incredibly fun to scroll through!)
The organisers of Le Tour de Podge also created a nifty little app for the event featuring Joe's illustrations. Guests had to tap their phones with their fingers as if riding the bikes - the winning table won Nokia phones!
Here's some of Joe's snaps from the event...