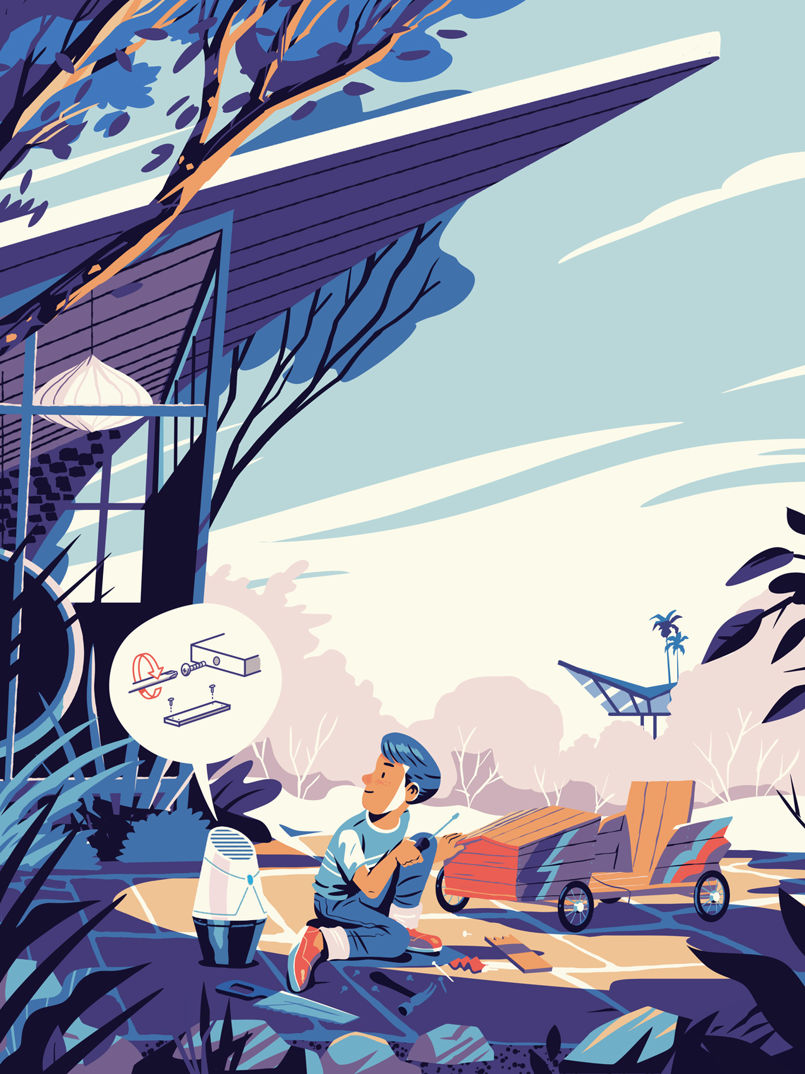 Steve Scott has recently worked with Contagious Magazine to create the illustrations for an 8-page feature on how Voice assistants find their way into millions of homes across the world and how they change the nature of web browsing.

The idea was to recreate the look of the 'home of the future' cartoons that were published in the 50s and 60s: the realistic-looking cartoons that appeared in a washed-out colour scheme.

The main illustration covering the whole of the first DPS is an internal shot of a home with a family lounging about and using voice assistants. The home is decked out in 50s/60s-style furnishings and the characters are dressed in clothes from the same decade. However, the voice assistants are immediately recognisable as the popular models used today: Amazon Echo, Google Home etc.

Check out Steve's illustrations below & his source of inspiration.


The inspiration: