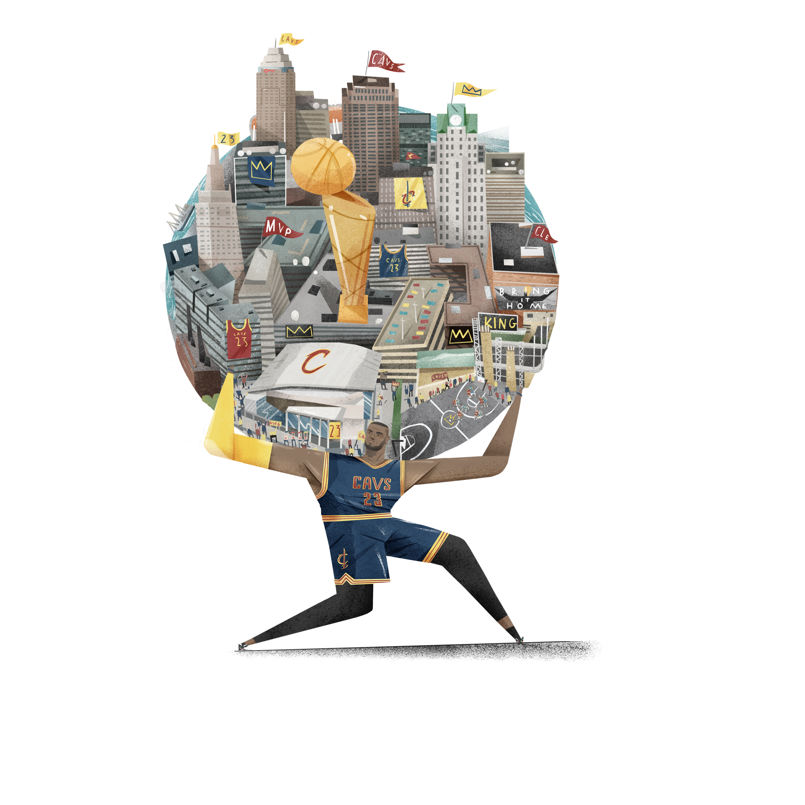 As LeBron James was unanimously named MVP of the NBA Finals overnight, renowned sports publication Bleacher Report shared the above illustration of the basketball hero with the caption "LeBron carries Cleveland to an NBA title."
The image was created by Jelly's Joe Waldron, and has, so far, been shared over 100k times across Twitter & Facebook, and received over 90k likes on Instagram.
Joe, a big NBA fan, was commissioned the same day as the final and managed to illustrate the piece in the space of just half a day, on New York time.
Joe has also been sharing other basketball related posts on his Instagram, alongside illustrations for the Euro 2016.