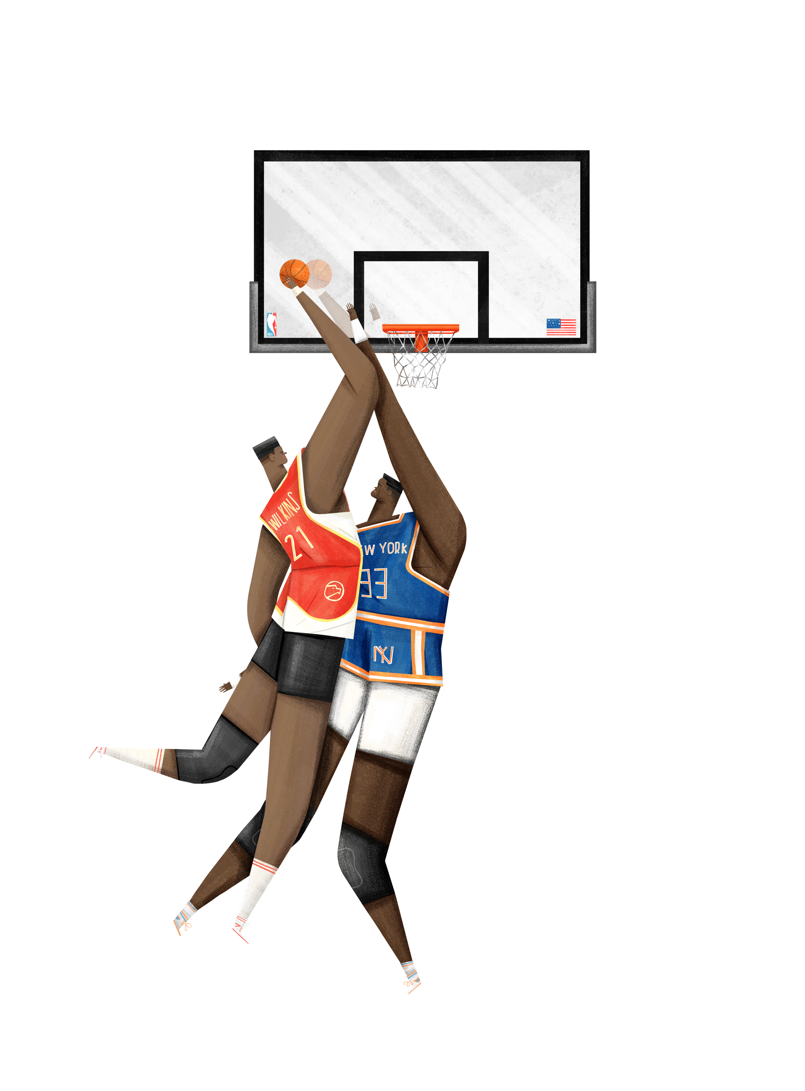 Joe Waldron's bright, colourful and angular style lends itself perfectly to sports illustration, landing him jobs for the likes of the BMW Ryder Cup 2014 and Le Tour de Podge 2015.
Well-known on social media for his quirky illustrations of popular sporting stars, Joe is fantastic at experimenting with slick and speedy responsive content, which has seen him capture iconic moments during major sporting events such as Wimbledon 2015, the NBA finals and the Ashes.


Joe's striking Le Tour de Podge illustrations were created to mark Sports Podge's 10th Anniversary, and were not only dotted around the celebratory lunch, which included VIP guest & Olympic gold medalist Victoria Pendleton, but also used on the Sport's Podge 2015 website and app. Read more.


Joe recently created a poster to publicise the Fireflies Tour in the US; a charity bike ride that follows the West Coast of the US from San Francisco to LA. The limited edition cycling posters were then sold to raise money for The City of Hope Hospital in California.


Fancy working with Joe? Get in touch: info@jellylondon.com
Stay up to date with all things jelly: Facebook | Instagram | Twitter | Pinterest