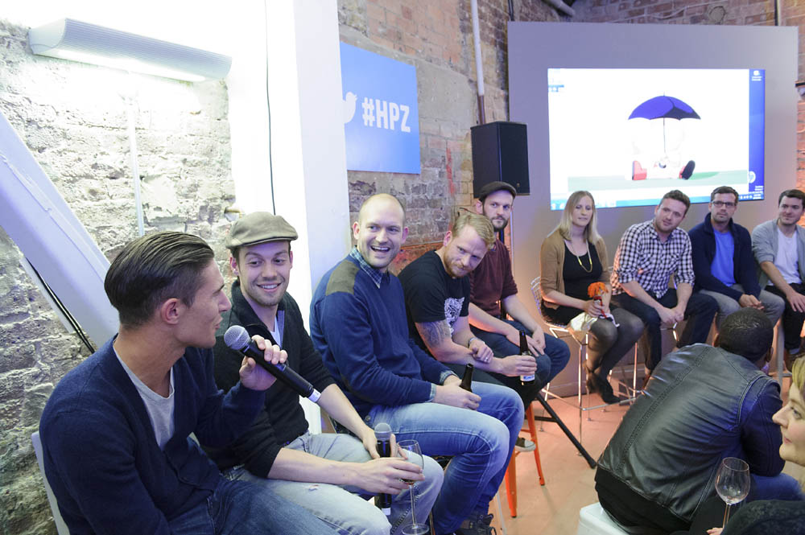 Through events and online programs, Cut&Paste works to increase relationships between emerging designers, creative companies and media. The mission is to help designers be better understood for better opportunity. Born in New York City in November 2005, Cut&Paste's signature event is the Digital Design Tournament, a live, competitive showcase held throughout the world each year. Cut&Paste additionally powers design-driven contests and events with industry partners worldwide, such as #LondonsHero, where jelly London's directors: Blackmeal and 5 other top animation studios collaborated to animate the life-journey of London's Hero with an awesome umbrella! John Fiorelli is the CEO and founder of Cut&Paste, with a background in marketing and production we wanted to know how Cut&Paste was born and why animation matters to John.
Can you describe yourself in 5 words? Fascinated with people and process
Where was the concept for Cut&Paste born from? It started as a party. And at good parties, there's friends, perhaps new friends, a little booze, and all the better if there's a reason to celebrate something. In our case, we held our first live design competition to bring people together to celebrate design, designers, and creative process.
What motivated you to create a brand/festival which celebrates the international passion for animation? Animation is imaginative storytelling and offers infinite visual and narrative possibilities. Animation appeals to us in a visceral way that transcends cultural and language boundaries, which explains why the animators and creatives we know feel so comfortable traveling, living, and relating to others abroad. In 2009, we held our first global championship of 48 designers from 16 cities worldwide. While half had backgrounds in animation, most of them had incredible natural comfort connecting with each other and are still at least FB friends today.
With London's Hero, a project we formed in collaboration with HP at their ZED creative pop-up studio in London, we wanted to bring six immensely talented studios to come together in forming a new hero character steeped in their collective imaginations. In addition to the incredible animation they made, we hope their relationships with one another continue to grow.
What inspires you to do what you do? We love creative play and process. We're very lucky in that we get to work with people who are both talented, but moreso with great hearts. Good process and play depend on it. It's easy getting up everyday to do what we do. We're very lucky and all our problems are good problems.
How do you keep your finger on the pulse? Those same great people help us learn. But honestly, the best way is never thinking you have your finger on the pulse. Our humility is hard-earned and I hope our best quality.
What's on the horizon for Cut&Paste after such a successful collaboration with HP in London? We plan to do more of these projects in other cities and across cities. Stay tuned!