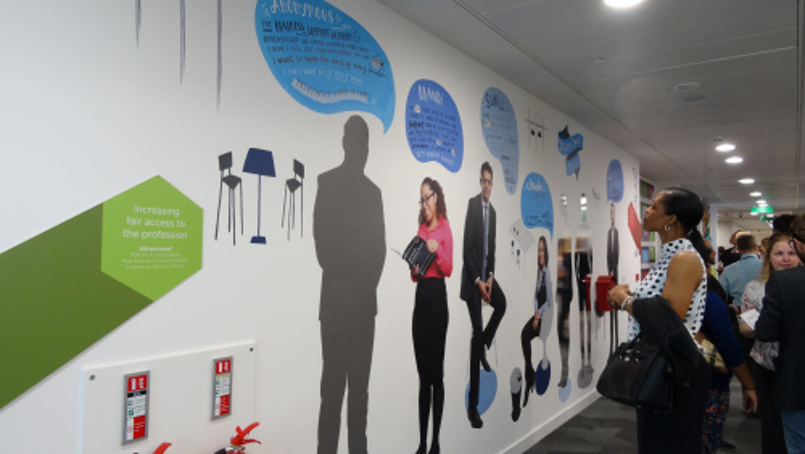 This month, KPMG launched their corporate responsibility initiative 'Spring' with installations and events at their Canary Wharf office.
jelly were asked to bring a creative touch to one of their events, which aimed to increase fair access to the profession & prepare young people for the World of Work. We sent the talented Nic Farell along to create lettering and illustrations on a 7m wall over the course of two days.
Nic also illustrated some book jackets for the launch.
You can read more about Spring here.