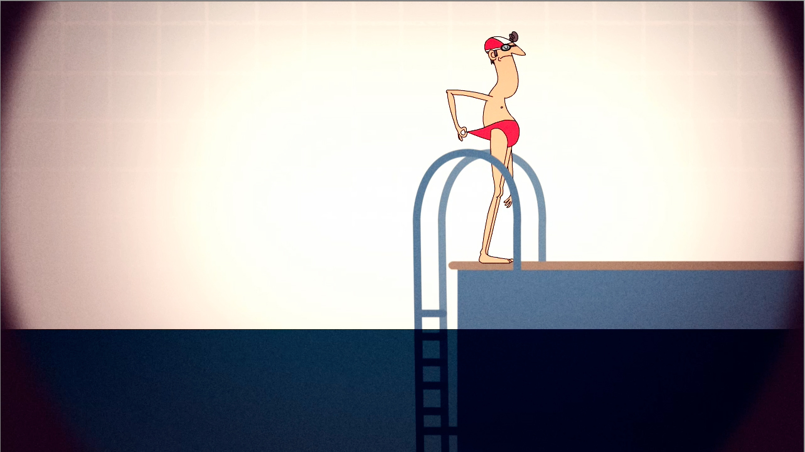 What a privilege for James Lancett. He has been handpicked from millions of Creatives the world over to feature on Channel 4's Random Acts very soon. The piece aptly named 'The Diver' was crafted by James and fellow director friend Sean Weston as a self initiated project at Kingston University.
The 40 second short eloquently embraces the notion of weightlessness beyond limits when underwater and gives the character the chance to soar airily through the clouds whilst keeping up with a race car until he blows his last bubble and climbs out the pool with the realistic touch of a Speedo induced wedge removal situation.
The comic book character styling of James' diver who just happens to go flying over the roads in swimming trunks and a cape harks back to James' passion for superheroes, Batman primarily, but that's a given surely. You will notice that though his characters move with grace they have an uncomfortable and humanistic quality to them which allows the viewer to relate.
James creates his characters in Flash and composites all final elements in After Effects, tricks that he learnt at university where he met tutor, Chris Shepherd, a successful and inspirational director and writer (on the side) who actually curates for Random Acts and selected James for the precious random spot. Chris obviously has a keen jelly eye for raw talent, so let's shout about James Lancett! We are looking forward to staying up late on a school night with popping corn.