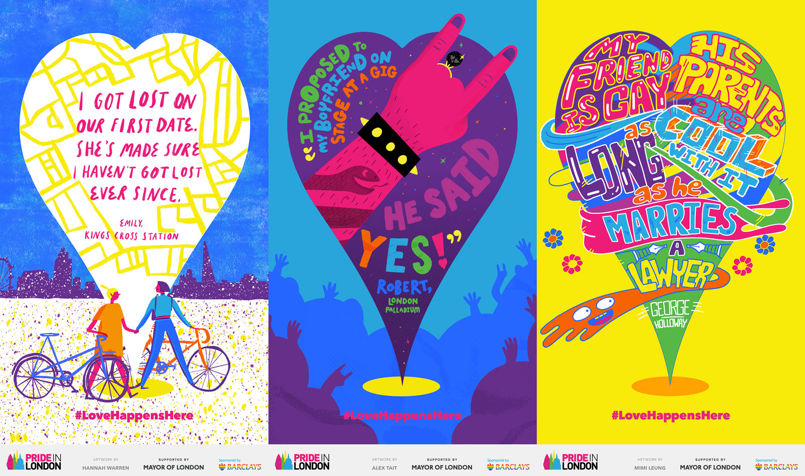 We are proud to be a part of WCRS London's latest campaign #LoveHappensHere to celebrate #Pride2017
Featuring the work of 30+ illustrators and a series of TV ads directed by Fred Scott, the campaign aims to mark 50 years since the partial decriminalisation of homosexuality in England and Wales.
The artwork has a widespread presence across London on everything from fly posters to billboards and Underground screens, as well as ads running on Channel 4 throughout the day.
Each of the illustrators has donated their time for free, including Jelly's Hannah Warren, Alex Tait and Mimi Leung, creating vibrant artworks based around the "heart pin" icon and featuring quotes from members of the LGBT+ community.
See more via Creative Review.