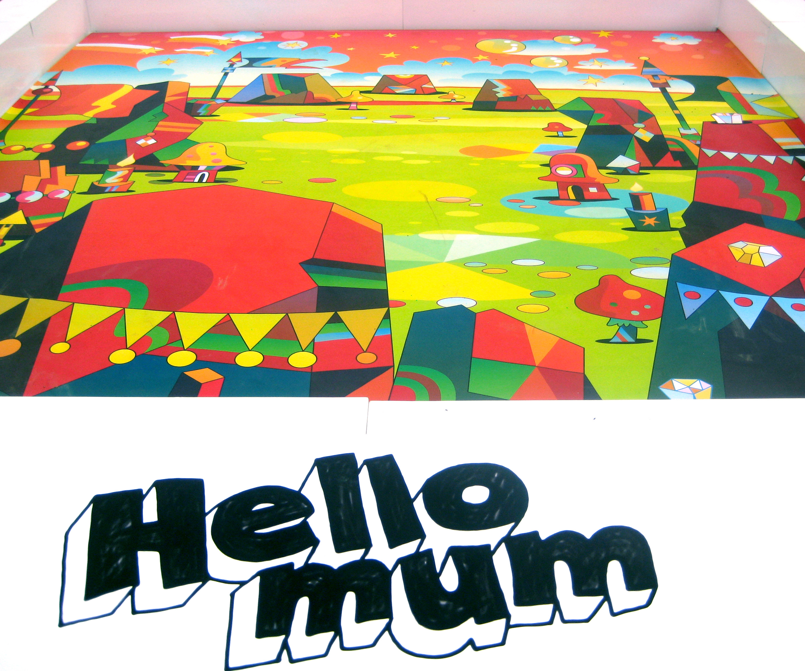 Matt Lyon is apparently the Glasto 2013 illustration guru what with his special edition Seed and Bean packaging designs and now an experiential event for the White Ribbon Alliance through Karmarama. Before we tell you more Matt (who actually attended the Festival courtesy of Seed and Bean) has his own account to share…
"Visiting the Glastonbury Festival and seeing my work feature there was a real treat. All of the patterns and bright colours really popped in the sun and blended in well with the fun clothing of many of the punters that were having their photos taken in the oversized POLAROID WHITE RIBBON ALLIANCE frame. The festival is renowned for its encouragement of supporting charities from a creative angle so I am very proud to be part of this project, which helped to raise awareness of The White Ribbon Alliance."
It was a great turn out where supporters of mothers across the world lined-up at the White Ribbon Alliance Tent at Glastonbury Festival to have their photo taken and to support the cause.