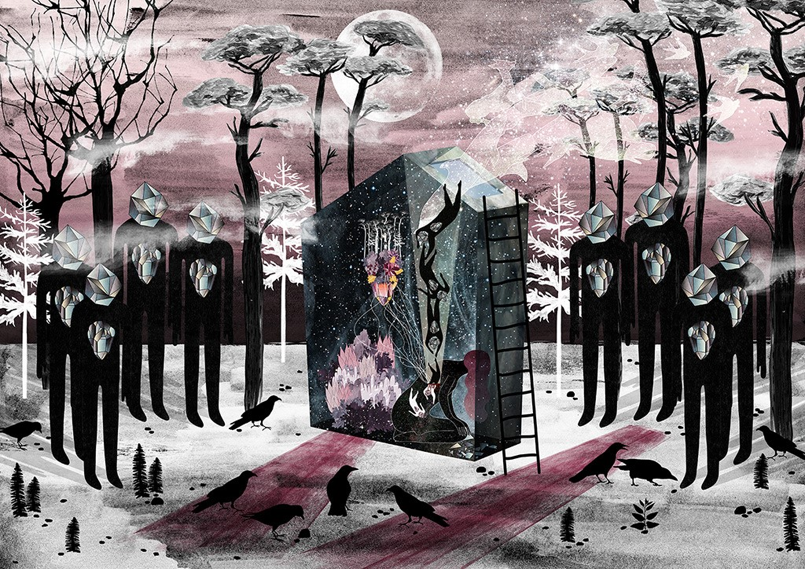 The fabulously talented Mariana Rodrigues has endeavoured on her most personal project yet.
"Emotions" is an ongoing illustrative project which delves deep into Mariana's memories, stories, dreams and feelings, and is the most intimate project she has ever undertaken.
Mariana released the first two illustrations of her story this week: Embarrassment, and Curiosity. We chatted to her about the complex project, and discovered what inspired her to bare her deepest emotions and share them with us.
Tell us more about the project, Mariana.

"Emotions are more than a state of mind… They're a mood, a temperament, a disposition or an instinctive response. Emotions are part of us. Emotions are complex."
"These are my emotions, my stories. Part of my memories, dreams and imagination will forever live in these illustrations. They are full of meanings and little surprises, full of me. But I won't tell you the whole story. You are free to wonder."
Why did you decide to embark on such a stunning, personal journey?
"Emotions and moods are something that really fascinates me. Every time I'm moody (either positive or negative), I always imagine little images in my head… How that moody feeling could translate into an illustration."
"And like everyone I'm full of dreams, fears, hopes...so why not channel those emotions into something?"
Why did you begin with Embarrassment?
"Embarrassment was my first and obvious choice because I'm such a shy person. I always imagine the worst in my head every time I put myself outside my comfort zone."
Emotions is an ongoing project. Watch this space for more illustrations, and stay up to date by following us on: Facebook, Instagram, Twitter and Pinterest
Want to work with Mariana? Email us: info@jellylondon.com