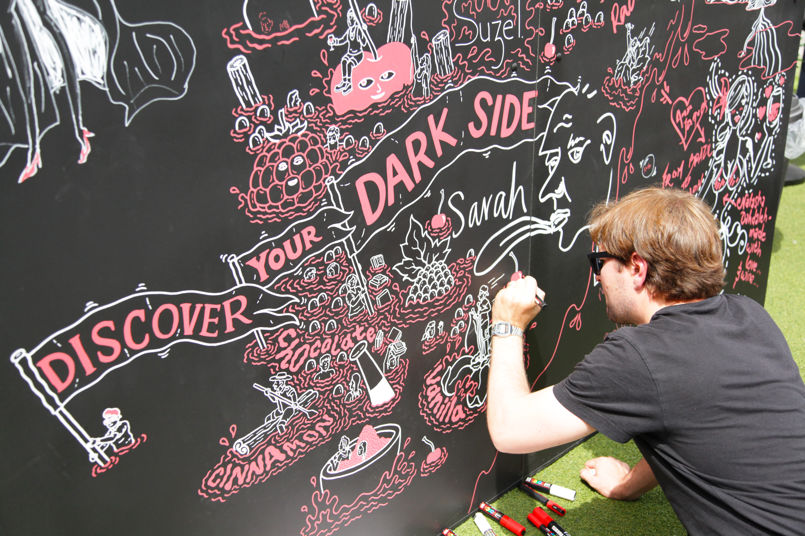 We recently worked with BD Network to help promote E & J Gallo wine brand, Apothic Red, in an experiential sampling activity at Boxpark in London's Shoreditch.
Jelly's Matt Johnstone created live illustrations surrounding the brand during the 3 day event, and consumers were invited to join in by adding their names and own illustrations to the giant board. They were also able to have their handwriting analysed by graphologist and handwriting expert, Tracey Tussell.
Check out some photos & videos from the event below.