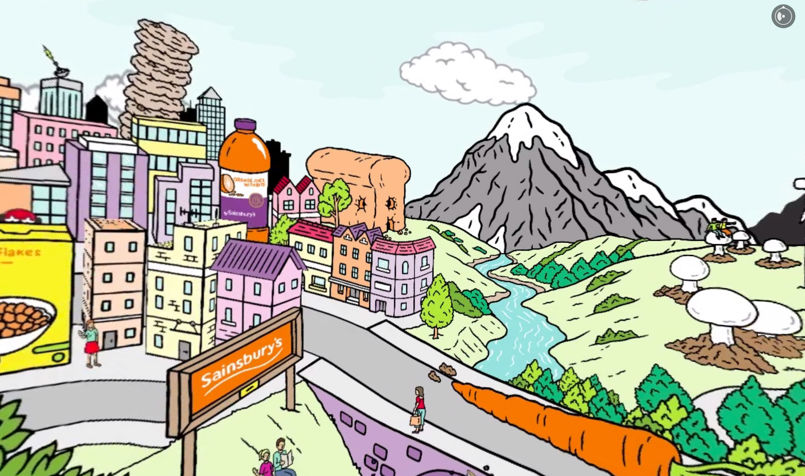 Sainsbury's has launched its new interactive campaign in partnership with Comic Relief for Red Nose Day. Using Facebook 360° video, AnalogFolk teamed up Jelly London to create an innovative animated video for the campaign illustrated by Matt Johnstone and brought to life by The Kitchen.
Users have 60 seconds to explore the video to spot ten hidden Red Noses amongst the colourful 360 degree landscape.
On Instagram, which doesn't support 360° video, the creative has been adapted as a 30 second film which explores the whole animated landscape, and allows people to hunt for the Noses there.
Can you spot them all below?
On your phone? Click here.