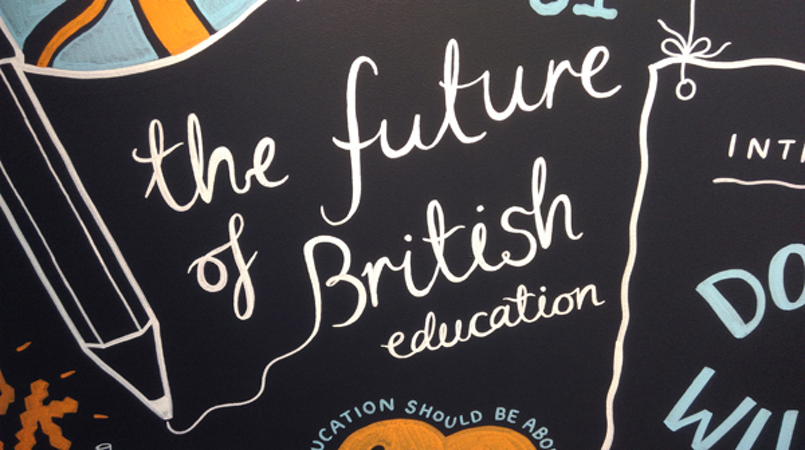 Cheltenham Lit Fest 2014 was brought to life in illustration and lettering through Matt Johnstone's on-site mural. He sauntered around, enjoying talks by the literary likes of Caitlin Moran and Nick Hornby, all the while taking notes and doodles along to translate into lively visuals in The Times Members' Lounge at the festival.
"The artwork was partly planned and partly improvised," says Matt. "Scribbling away during talks gave me the freedom let the creative output on the mural evolve according to what people were talking about then and there."
Creative agency Slice commissioned Matt to create the mural in the The Times lounge, where members of the public could sip a cup of coffee and read a newspaper. This allowed for natural audience interaction while Matt worked, and he enjoyed some of the more unusual reactions he evoked from visitors less accustomed to live doodling – such as whether he draws on his walls at home, if he likes dragons, and some humorously quizzical expressions on the faces of passers-by.