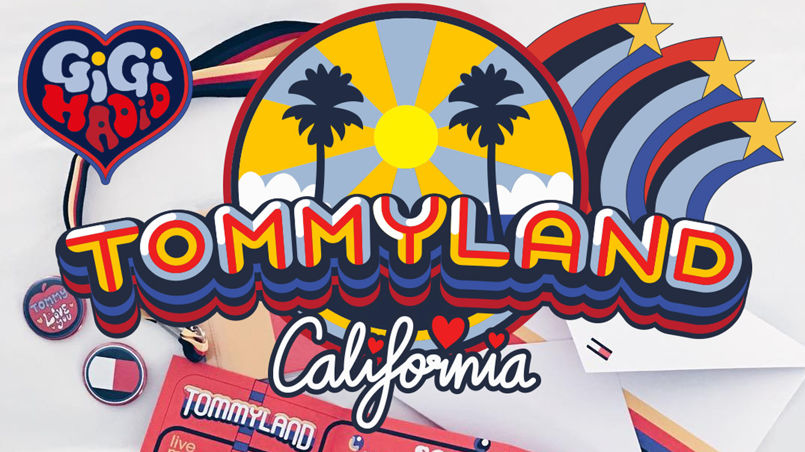 We are incredibly excited to share our work for "TOMMYLAND", the experiential campaign created by Tommy Hilfiger to launch their SS17 TOMMYNOW range on the runway in LA.
The creative team at Tommy Hilfiger approached us to work with artist Matt Lyon to help bring their vision of TOMMYLAND to life. The idea behind the campaign was to create a large scale, festival-inspired event along Los Angeles' iconic Venice Beach to promote Tommy Hilfiger's innovative fashion experience TOMMYNOW.
TOMMYNOW continued to push boundaries by creating immediately shoppable looks on the runway, and this year saw the brand team up with supermodel Gigi Hadid to create the collection 'TommyxGigi.'
The brand's first foray into staging a runway extravaganza of this kind took place at New York City's South Street Seaport last September, and we were delighted to be such a big part of the next iteration of their campaign.
TOMMYLAND was heavily inspired by vintage California spirit and the boundless energy of the 70s. It featured amusement rides, local food trucks, graffiti artists, roller-skaters, acrobats, fire-throwers and two surprise musical performances by Fergie and Lion Babe.
We worked closely with the Tommy Hilfiger team and Matt Lyon to create the visual identity for the event, including the main TOMMYLAND logo lock-up, as well as a whole bunch of complimentary spot illustrations that were used throughout the event on the 8th February 2017.
See more images below and across Tommy Hilfiger's social media channels.
Image credits: Tommy Hilfiger.