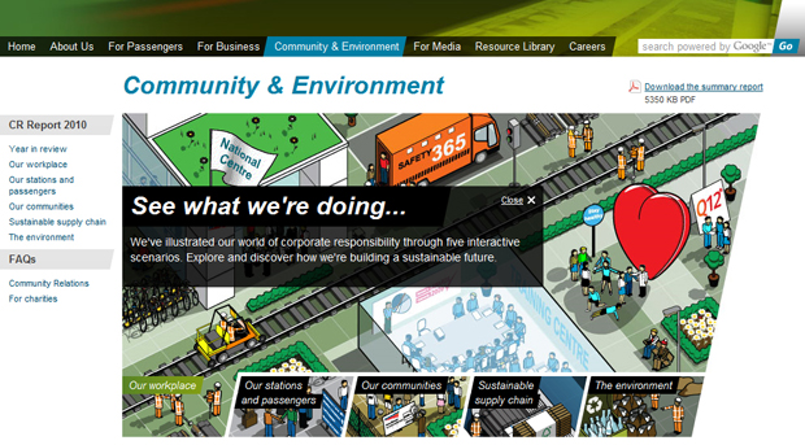 Two months ago we posted about some fantastic digital work we produced for Further. Well, last week we received some even more fantastic news!!
"Just wanted to let you know that we won Gold last night for the Network Rail CR Report at the Digital Impact Awards. We got top marks for the interactive element which we couldn't have done without you guys! Thanks again for helping us make a difficult project GREAT." - Anna
WOW! The Digital Impact Awards are run by Communicate Magazine in order to "recognise excellence in digital stakeholder communications." Further were submitted for 'Best use of digital to aid a CR campaign' and won gold with a fantastic animated website for Network Rail. Well done, guys!
You can find more details about the work here!