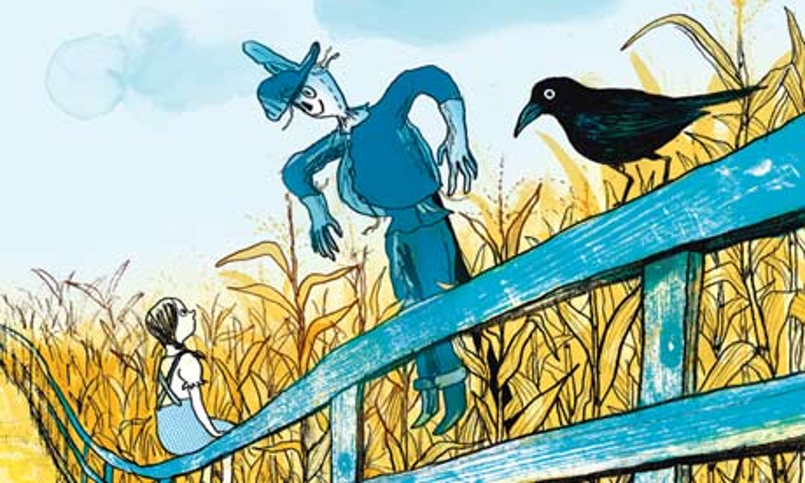 Let's face it, a book cover can be as illuminating to a reader as the story itself, books are supposed to be tactile and aesthetic objects, so the British Library venue was very fitting indeed.
The event was hosted by the Folio Society, which was founded way back in 1947 with a dream of publishing beautiful books that would be affordable to everyone. Above all else, the Folio Society believes that great books should be outstanding not only in literary content but also in their physical form. A person's pleasure in reading is enhanced by the book itself, in which typography, illustration, paper, printing and binding all play a part in creating a harmonious whole. Competing in a world of declining publishing standards, where most books are cheaply printed, and bound using low-grade materials.
Peter Bailey exhibited his enchanting work in progress roughs and grainy, line drawn illustrations for his Northern Lights book cover. To hear that he has illustrated over 30 prestigious titles and never once done so, without reading the book twice was quite astounding. Peter takes great care to understand the characters and the style of the literature before he dares to try and capture the escapism of the piece onto the blank pages of his sketch book. What a romantic perspective to take. Sara Ogilvie also presented some of her striking hand drawn illustrations for The Wizard of OZ. Explaining how, whilst she crafts her characters by hand to develop a careful and bespoke style, she colors them in digitally for time saving. She described the pressure of capturing the characters and scenes beloved by millions of readers but in the end, chooses to capture the essence of how she believes the fantastical story should look as an illustration, experimenting with many different styles throughout the novel. So, back to the original question jellies - if you were asked to illustrate any book in the world wide world – but only one - which would you choose? ​