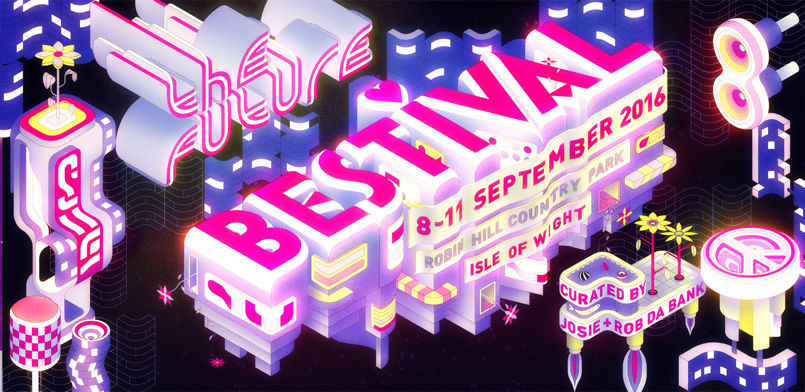 We're starting 2017 with a BANG! After giving our predictions for this year's best up-and-coming talent via Digital Arts, we have yet more exciting talent to share with you as we reveal our first new signing of the year.
Having admired his distinct and versatile style for a while, we are delighted to welcome Type Artist, Illustrator and all 'round "top bloke" Charles Williams (also known as Made Up) to our roster.
Raised in Manchester, England, and now based in London, Charles' work is rooted in drawing, geometric shapes, the continuous line, isometric grids, interconnected forms, and a surreal three-dimensional aesthetic. His notable recent commissions include Bestival and Bonneroo, as well as last year's Creative Review Annual cover.
Charles' work is both innovative and challenging, enticing an impressive client list that includes Nike, Adidas, Converse and ESPN. His skillset spans lettering, infographics and portraits and he enjoys mixing techniques and trying new things.
Charles has previously worked in-house as a designer at top agencies where he gained invaluable industry experience and an acute understanding of the client process.
We're thrilled to be working with Charles and look forward to seeing what 2017 has in store for him.
For Charles' illustration portfolio, click below. For lettering, click here.