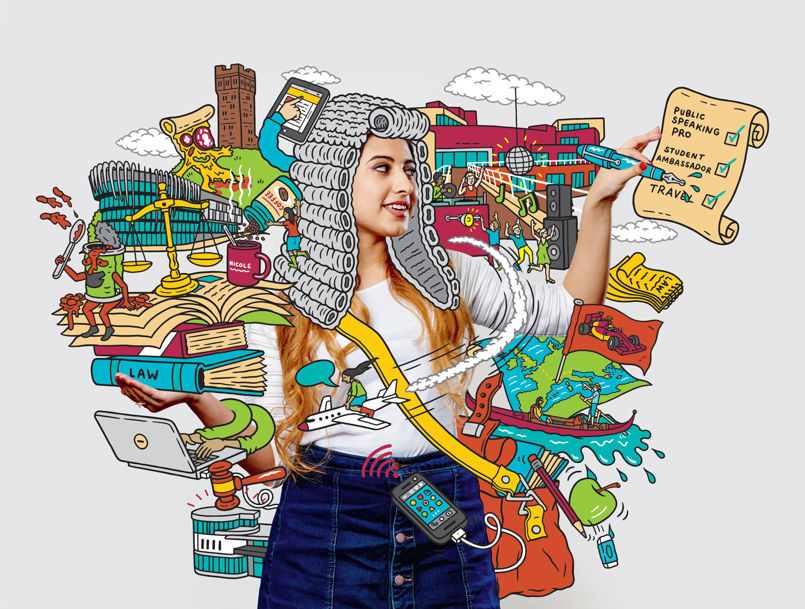 Peter & Paul have teamed up with 3 illustrators, including Jelly London's Matt Johnstone, to bring to life their Open Days campaign for the University of Huddersfield.
The campaign features portraits of students surrounded by vibrant, illustrated flourishes of their individual experiences at University, from the subject they study, to their general life activities.
Matt was asked to illustrate for Nicole, a Business School Representative, NUS conference delegate and Student Reviewer for the Quality Assurance Agency for Higher Education. Outside of University, Nicole enjoys travelling, particularly across Europe - hence the tasty looking pizza & gondola.
The eye-catching campaign has been rolled out across bus, train & tram ads, and has also been animated for online advertising. Here's Matt's illustrations in action: