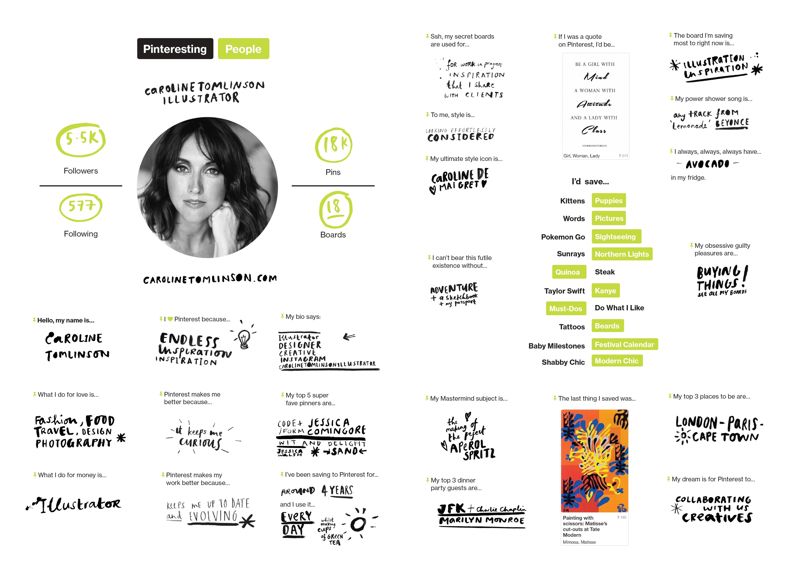 Pinsider zine was created by Pinterest for brands, media agencies, and creative agencies to give an exclusive peek into the world of Pinterest. With behind the scenes news, ideas, and insights from the team, including profiles on "Pinteresting People" such as illustrator Caroline Tomlinson, Pinsider uncovers why the content sharing platform is becoming so popular in the UK.
When Caroline was approached by the Pinterest team to feature in their first zine, she was over the moon. As you can read in the interview - penned in her signature inky, brush style - Caroline adores the platform for it's endless amounts of inspiration. She pins everything from illustration, to fashion, to travel, as well as adding her own work. She has a 5.8k strong following which is growing every day. Click to follow Caroline on Pinterest.
Discover more by following Jelly London on Pinterest here.