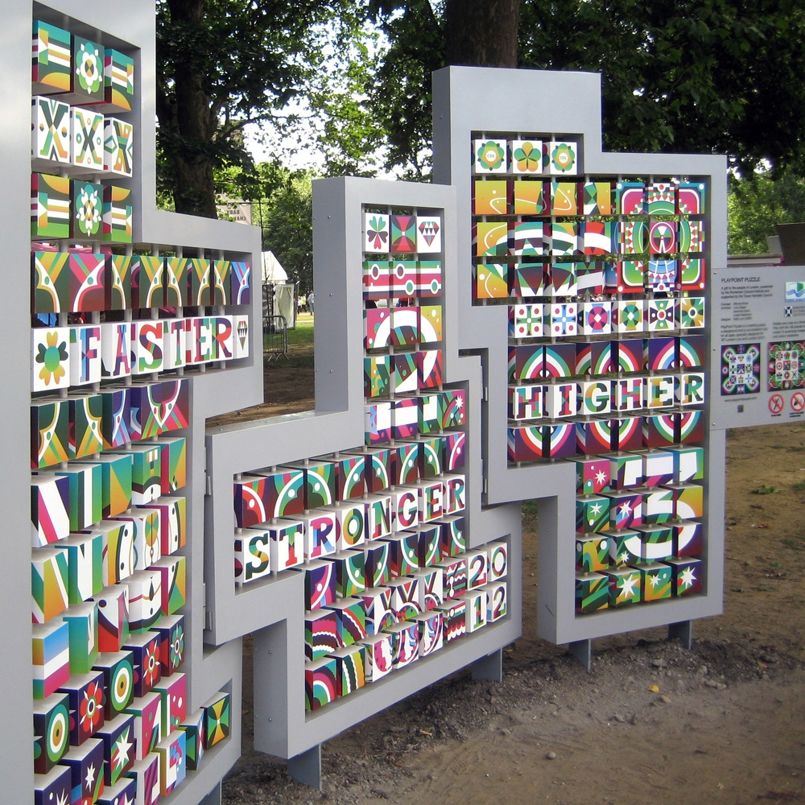 It's fantastic to see that the colourful, hand drawn patterns of our artist Matt Lyon are featuring in one of the Cultural Olympiad Events, for the London 2012 Olympics.
The events celebrate creativity and diversity of artistic expression in the context of international participation in the Olympics.
The Romanian Cultural Institute commissioned Matt to design a creative pattern as part of PlayPoint Puzzle experience, a series of interactive puzzles.
The life-size puzzles are made of rotating parts that create images inspired by the Olympic Games. Set on vertical boards and made of 200 pieces, they show 12 surprising images and colour variations.
If you're in London, you can see Matt's artwork between 27/07 – 12/08/2012 at Victoria Park and 14/08 - 10/09/2012 at London Pleasure Gardens.