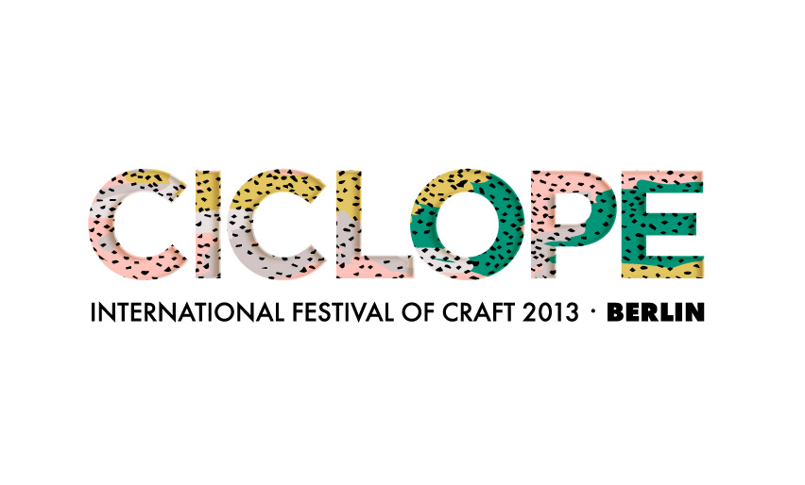 Chris Page jelly's owner, is back from Berlin, where he took part in the Ciclope International Advertising Craft Festival. He put together a little piece about Massive Music's fancy pants party, the art of eloquent collaborations, the Advertising Producers Association (APA) #Silicon Valley trip and the #craft of production within industry for you all to read right here...
Berlin in November, cold, wet, grey… Some would say an unwelcoming prospect. What on earth would draw the great and the good of the worldwide production fraternity to such a place in the depths of a cold German autumn?
Ciclope 2013, that's what. I was privileged enough to have been invited by Steve Davies of the A.P.A to be part of the UK delegation to share the knowledge and reactions to our trip to Silicon Valley earlier this year.
Ciclope is a festival that focuses on craft skills in advertising, focussing mainly on execution rather than agency ideas, so it was an ideal place for jelly to be in amongst other CGI artists, producers and creators. I landed in Berlin on Tuesday night with a semi-prepared presentation and an open mind.
Wednesday Day ONE:
Myself, Steve and the other two delegates, Lee Kemp from Vermillion Films and Andy Orrick from Rattling Stuff, arrived bright and early for a quick rehearsal before settling down to listen to the first talk of the day, "IN GUT WE TRUST" from Massive Music's Eclectic production guru Mr. Tommy Zee. And what a great start; witty, engaging, intelligent and interesting – Damn you Mr. Z you are a horrible act to follow, which we had to do as the A.P.A possee were up next!
Forty five minutes later and it was all over, it seemed to go quite well. We all managed to get some key points and learnings from our trip across effectively and I even managed to show Job, Joris and Marieke's #MUTE to the assembled throng, which got a great response from the audience and several admiring remarks afterwards.
After a brief break and a well-desreved cup of tea we headed back into the hall to hear more great talks including one on collaboration by the very eloquent, Diane Jackson of DDB Chicago and the hilarious, Hans-Christoph Schultheiss of Sehsucht, telling us all exactly 'How To Get F*cked In Advertising'. The opening party that night was in a suitably cool, semi-derelict warehouse – natch - and was well attended by the networking masses.
Thursday Day TWO:
Another cavalcade of wise words and sage advice from the great and good of the production world. My highlights being a startlingly original half an hour from the talented and very funny, Brendan Daws and an absorbing history of Ad Production TBWA's, Richard O'Neil – a giant of a man who seemed to have produced virtually every iconic TV Spot from the year dot.
Then onto Stink and Massive Music's Fancy Pants party for more networking and some Production Great War stories(Tsunami anyone?) from Ingrid Bragemann of TANTOR films.
Unfortunately prior commitments meant I had to jump on a plane back to the UK on Friday, so I missed the final day's awards and celebrations.
So what did I think of Ciclope? Well, having attended Cannes and a few other events over the years, it was great to spend time with so many industry faces, in an intimate and friendly space. It was also good to see so-called 'Rivals' in a place where we were not competing for clients' attention or money but just sharing information to help each other out in our battle to tell stories in an entertaining and cost effective but creative way.
I loved it. Thanks Ciclope, see you again next year. And as for Berlin in November, I would highly recommend it – but make sure you take a proper coat or you'll get really cold if you have to walk anywhere, eh Lee?