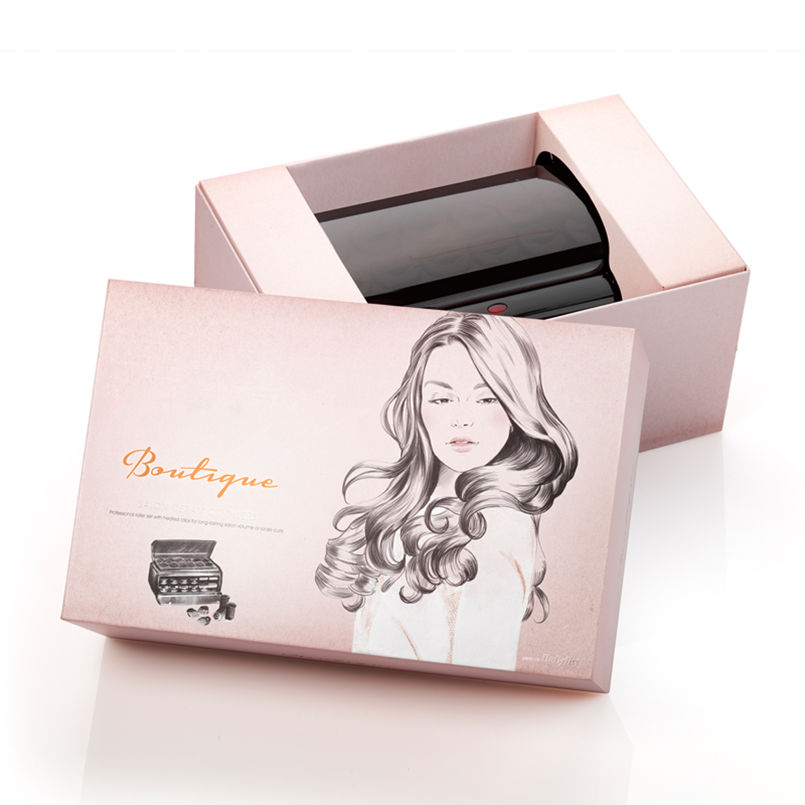 When Armadillo approached us with a beautiful packaging brief to launch BaByliss' new Boutique line back in 2014, we were thrilled. At Jelly, we admire brands that break the mould and fully embrace illustration to give their brand that defining edge over their competitors.
Well known for her fashion and beauty work, Jelly's Sandra Suy was chosen to illustrate the range. Creating stunning, detailed sketches of models, Sandra's illustrations immediately set BaByliss apart. The soft and elegant designs established a strong and powerful point of difference against the usual glossy, re-touched images seen amongst the beauty aisles.
Sandra's work went down a treat and created huge interest in the range which launched in early September 2014. Unsurprisingly, Sandra's unique, natural and elegant style using fluid lines and subtle palettes has gone on to define the look of many high end fashion brands in recent years including Missoni, Chloé and Lanvin.