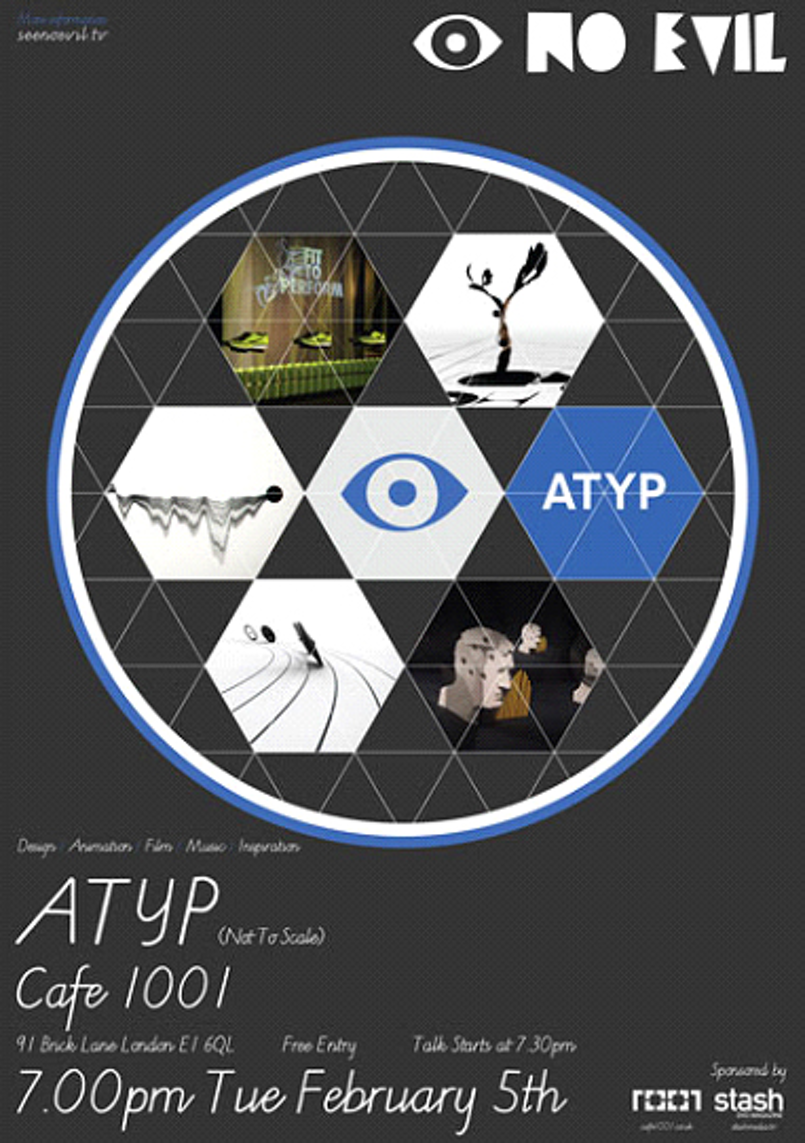 Jelly embarked on their trip to Café 1001 for the first See No Evil of 2013 to take in a beer and listen to the wise, exciting and informative words offered by Brighton based studio, ATYP.
As usual, the crowd was a mix of the young and not-so-young, all bonded by our love of the moving image. Added to which, we meet up with our old colleague, Hulya Corty, now based at Adam&Eve/DDB. As usual, See No Evil did not disappoint.
ATYP detailed the painstaking lengths they went to create the Simon Begg "Experimental Short;" 'Permission to Explode' (during the hottest days of Brighton's summer). A stop motion, live action, CGI and 3D scanning process that drew on their imaging of Simon's music.
See you next time See No Evil