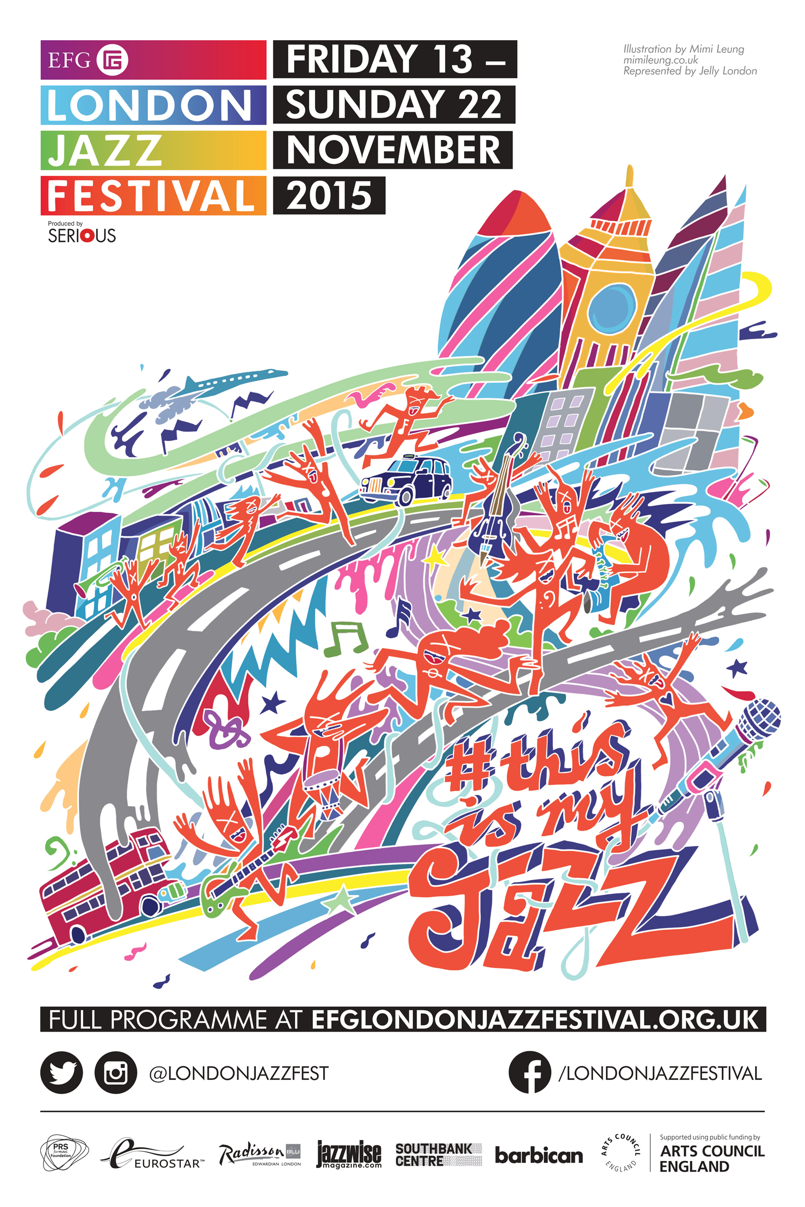 Mimi Leung's colourful & quirky illustrations have been splashed across London this October after jelly London collaborated with Serious & Think Publishing to create this year's EFG London Jazz Festival poster and festival guide cover.
True to her bold and explosive style, Mimi managed to capture the rich and vibrant details of London and the EFG Jazz Festival in a burst of colour, initially created for the cover of Think's festival guide. When Serious saw the illustrated cover, they liked it so much they decided to use it for the festival's print advertising campaign too - which can be seen throughout London Underground until late November.
Mimi, who is now based in sunny Australia, told us a little more about working on the project…

What does it mean to you to see your work on the London Underground?
Mimi> "It's pretty exciting! It makes me miss the tube a lot. I've asked people to post selfies in front of the posters when they spot one since I can't be there to see it in person."
How did you find inspiration for the piece?
Mimi> "I listened to jazz festival performances from last year whilst I created it which was enjoyable!"
EFG London Jazz Festival takes place across 50+ venues between 13th & 22nd November 2015.


Spotted one of Mimi's posters on the tube? Post a pic/selfie and tag us: @jellylondon & @mimileungyeh with the hashtag #thisismyjazz