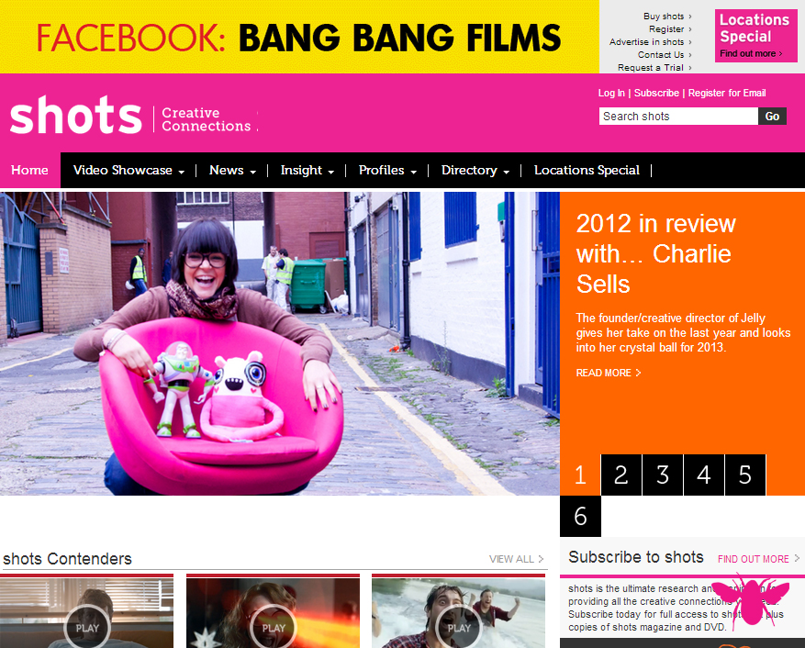 In the first of a series of interviews in which the industry's elite tell us about their experiences in 2012 and what they think next year will hold, Charlie Sells of London production company, Jelly London explains how nurturing new talent has paid dividends and why ad folk need to grow a pair.
How would you describe the past year, creatively speaking?
At Jelly we've noticed that there has been a slight drop in the amount of animated TVCs being produced this year. After a couple of 'boom' years it feels like the tide has turned slightly back to live action. The Commercial market felt quite stagnant for the first two quarters of the year but we've felt an increase in enquiries and treatments since then. Overall, clients have been a lot more cautious and budgets are still low, with the treatment and research processes becoming increasingly protracted.
What excites you most about working in advertising at the moment?
The opportunities to create content away from the TVC market. Brands are evolving with social media and other channels, becoming more content driven and they are constantly looking for intelligent production companies to partner with them. We've been investing in staff and development over the last year and we are starting to see some results from this as we are now more adaptable and can change our deliverables to suit our clients' needs. Our creative and production staff cover such varied styles and techniques that we're able to put together the right team to collaborate on pretty much any project. We're always looking at new ways to approach production and output – and collaborate with the top people in our field to keep our offering as exciting and varied as possible.
Read the rest of the interview online