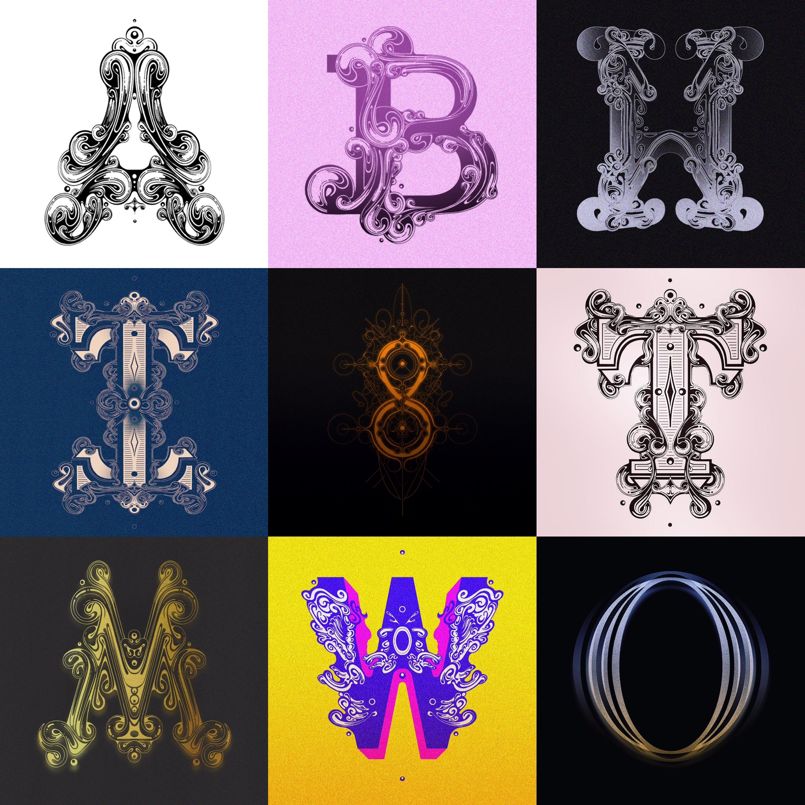 Now with over 80k followers on Instagram, @36DaysofType is one of the most exciting creative projects around. Founded in 2014 by graphic designers Nina Sans and Rafa Goicoechea, the project brings together designers, illustrators and animators from all over the world to showcase their skills across 36 consecutive days.
Creators can submit their work daily on Instagram using corresponding hashtags, starting from letters A-Z, and concluding with numbers 0-9. Jelly's Kitchen, Melvin Galapon and Si Scott were all featured numerous times on the page this year, with a special mention going to Si:
"Our guest for today's number 8 is also a very special one, the one and only Si Scott @siscott77! This illustrator and designer from the UK has one of the most recognisable styles of contemporary lettering and illustration that has inspired uncountable others, with a long career working for some of the most well-known brands and magazines around the world. Hard to explain how honoured we are to have him today sharing his work as part of this edition of #36daysoftype."
We've included some of our favourite Si Scott submissions below. You can see Jelly Kitchen's animated submissions here.
Thanks for having our talented lot, 36 Days! Bring on next year...