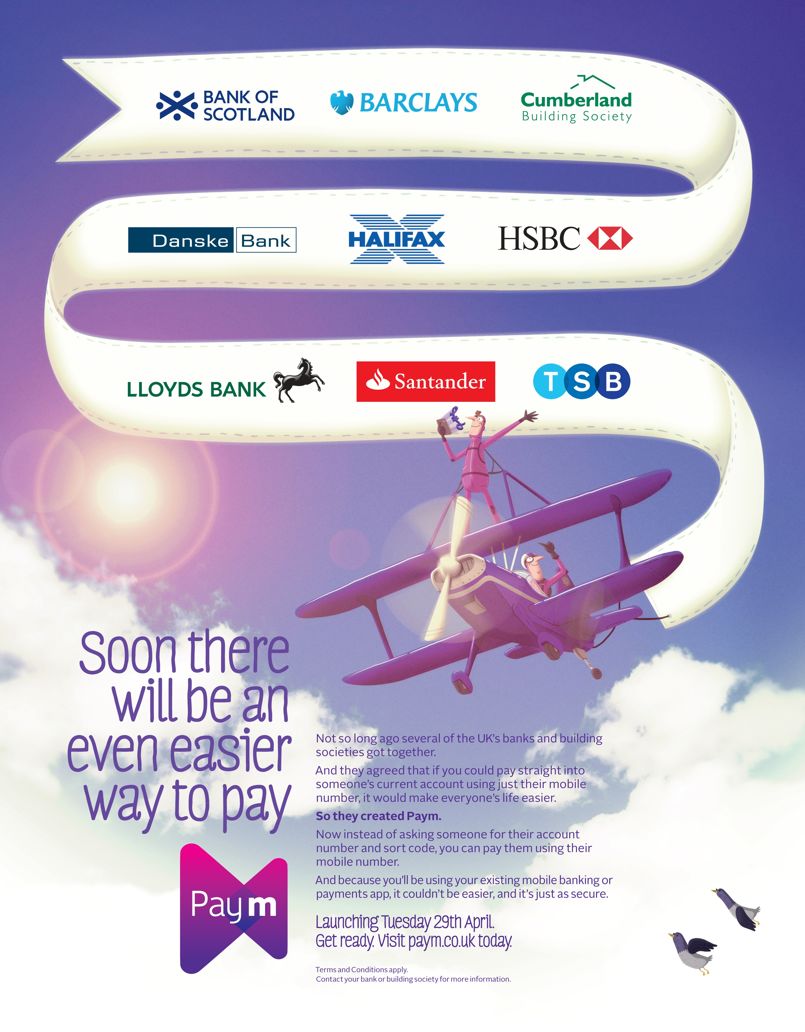 James Lancett was recently commissioned by London Agency PAA to create characters and scenes for the Payments Council's latest stills and digital campaign. In answer to the brief, James created a range of scenes which will be rolled out across print and web executions during the next few months. In terms of process, James achieved his unique finish by treating the photographic backgrounds to complement his illustrated characters. He chose to style his characters in a quirky and contemporary fashion with a nod to the retro.
Paul Crump, the commissioning Art Director at Partners Andrews Aldridge said, "We commissioned James for his unique and entertaining style, we loved James's characterisation of subjects and the strange quirky mash up of real life and illustration. We felt this would give the campaign a strong unique look in a cluttered on/offline environment and we couldn't be happier with the outcome."
The campaign is pretty innovative in it's nature in that it is promoting a mobile phone payments system to be launched by the banking industry. This new system will be called called Paym – (pronounced Pay Em). James's charming character illustrations should make this radical switch a less intimidating prospect!