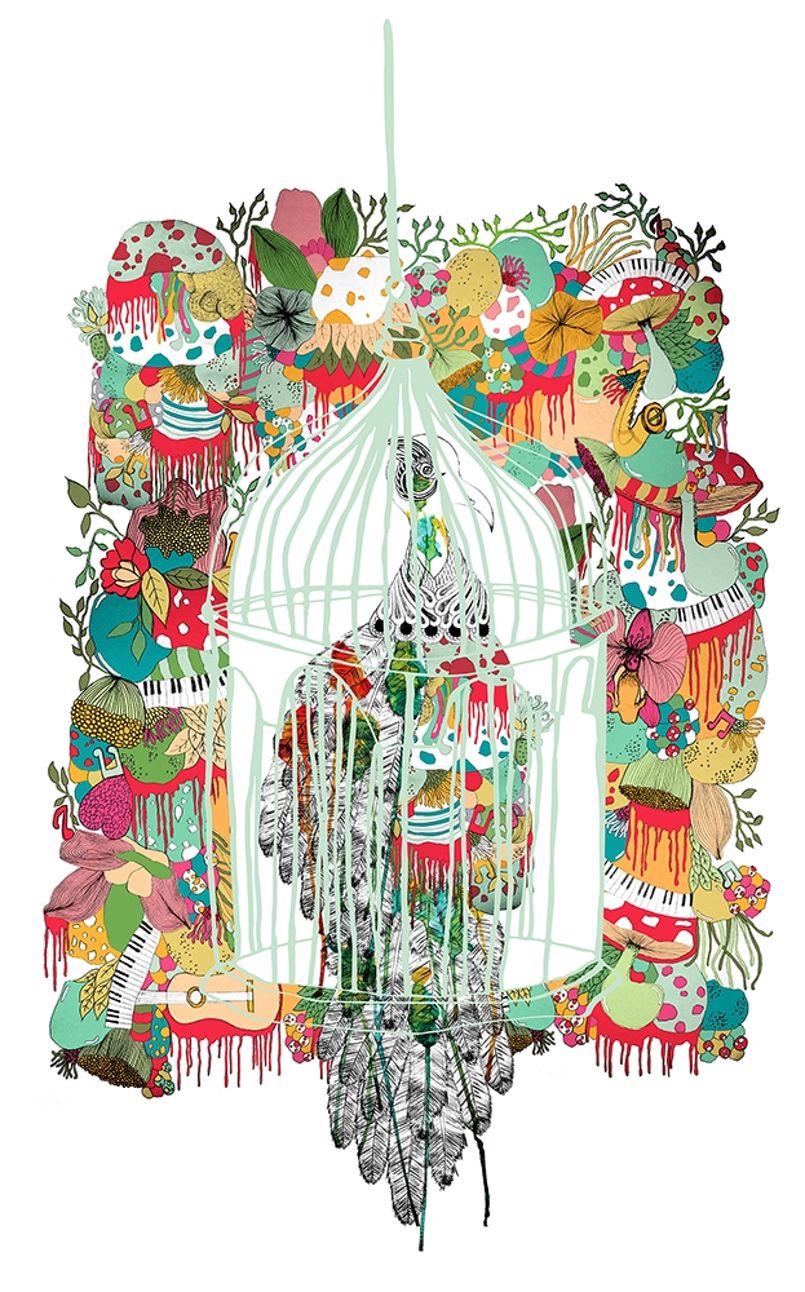 If you didn't know already, today is officially the first day of spring. Hooray! The birds are singing, the trees are blossoming, and the faint smell of summer is in the air. So, to celebrate this glorious start to the weekend, we thought we'd share with you some beautiful and vibrant imagery from jelly's newest Futures artist, Mariana Rodrigues.
Mariana has recently been working on her 'ABC of Nature'; a series of 26 gorgeous illustrations. Each one is based on a letter of the alphabet, and uses elements from nature whose name starts with that letter as a starting point. Mariana explored the connections between them, which resulted in an imaginary garden of new plants, flowers and unexpected elements. These fantastically bright images will definitely get you in the mood for spring, and have you running to your nearest park this lunchtime!
A little more about Mariana…
Mariana's style is based on deconstructing things — often nature — and reassembling them into a new, imaginary world. Her illustrations are created by a combination of techniques: pencil, ink, watercolour, digital manipulation and digital colouring.
Mariana started out as a graphic designer, practicing it for 3 years. Somewhere along the way, she started illustrating, and suddenly, she realised she was happier illustrating than designing. Mariana told jelly, "illustrating made me want to get out of bed every day. Looking back, I guess that it was always there, always tickling me, but I'd never thought about dedicating myself to it until that day."
Mariana's concepts and inspiration come from the world around her. How she sees it and fees it, mostly. She says, "ideas just pop into my head and I really have to be into them. I have to feel that they mean something to me, only then I'll put them on paper."
Follow Mariana on Instagram for updates and fabulous photography. It's one of our favourite accounts!
Stay up to date with all things jelly on Instagram, Twitter and Facebook